We all spent more than a year trying to help the kids in our lives learn from our living rooms and if we didn't know it before the pandemic, we certainly know it now – it takes talent, passion, and a whole lot of love to dedicate your life to being a teacher.
From lessons in perseverance, the selflessness of changing their appearance or standing in for a recently deceased dad, building a thousand desks for students in need, to helping students believe in the possibility of college and affirm their self-worth, this month's Happy Headlines highlight the teachers who educate, enlighten, and inspire us!
"It is the supreme art of the teacher to awaken joy in creative expression and knowledge."
Stepping in with Compassion
After Their Dad Died, A Teacher and His Daughters Take Two Former Students to Father/Daughter Dance
When Steven Culbert, a fourth-grade teacher in Davidson, Michigan, learned that the father of two of his former students died a few weeks before the school's father/daughter dance, the father of four wanted to do something special for the girls.
Already attending the dance with his own daughters, he asked them if it would be alright to invite the Reece sisters, Avery, and Alivia to the dance as well. Culbert's daughters loved the idea and even hand-delivered invitations to the girls. With the help of friends and neighbors the girls were treated to a day of beauty and new dresses, even a stretch limo to take them all to the dance.
To Stop Bullying, Teacher Cuts Her Hair to Match Student's
When her five-year-old student Priscilla was bullied after her long hair was cut short by her mom, teacher Shannon Grimm cut her own waist-length tresses to match her young student's. Grimm's selfless decision not only helped Priscilla realize that it was okay to have short hair, but it brought an end to the bullying. The crowning touch? Grimm wears a bow that matches the one Priscilla wears. Now that's dedication!
Teachers Hold Up Mirror for Students' Positive Affirmations
Neffiteria Acker, a teacher at Gideons Elementary School in Atlanta, Georgia, has a practice of saying affirmations with her daughter in the car on their way to school. "It boosts my confidence. It boosts my confidence as a woman and a mother," Acker told the Today Show, "So I figured, why not add that into the classroom?"
Teachers know the importance of building self-confidence at a young age, especially for kids in what they call the "rough neighborhood" where they teach. "We get seeds planted in our minds and in our spirits every day and we don't realize how we're watering those seeds, and a lot of it is negative," Acker said. "So planting a seed of self-love is the best seed to plant…"
Teacher Builds Over 1000 Desks to Help Students
Nate Evans, a middle school English teacher in Ankeny, Iowa ran a small side business woodworking to make extra money for his family. During the pandemic, Evans heard a news report that people were building desks for kids who had no place to study in their homes. With the help of volunteers and donors, Evans founded Woodworking with A Purpose which built over 1000 desks for students in need.
Third Grade Teacher Gets Universities to Donate T-Shirts to Inspire Students
Working in an economically-challenged area in Texas, educator Margaret Olivarez noticed her students didn't have t-shirts to wear for the school's "College Shirt Wednesdays."
Olivarez emailed more than thirty colleges and universities across the country including Dartmouth, Notre Dame and Duke who mailed the teacher more than four hundred t-shirts for students from pre-K to 5th grade. "I show them where they can end up if they stay in school and get good grades," Olivarez told Good Morning America, "…it gives the opportunity to dream big and reach that goal."
Do You Know These 5 Famous Teachers?
Jaime Escalante
Jaime Escalante became well known for teaching mathematics at Garfield High School, in East Louisiana. Because of Escalante's teaching style and inspiration, student performance improved dramatically. In the early 1980s, students at Garfield High passed the state A.P exam, which brought the teacher national accolades. Escalante's achievements as a famous teacher were portrayed in the movie, "Stand and Deliver."
George Orwell
George Orwell, the famous novelist of "Animal Farm" and "Nineteen Eighty-Four," worked as a tutor initially and then as a teacher at a boy's school. Orwell is known to be a great visionary who inspired the desire to think big and think ahead among his students.
Friedrich Frobel
Friedrich Frobel, the inventor of the first Kindergarten in Blankenburg, taught secondary school boys during his initial teaching days. He later worked with preschool children, which he believed was his true calling. Frobel was among the first people to highlight the importance of early years in a child's development and believed that children learned best through self-activity, talk, and play.
Aristotle
Aristotle, considered to be one of the most influential thinkers in history, played a critical role in the foundation of much of what we consider philosophy and scientific thinking. Aristotle tutored many kings, including Alexander the Great, Ptolemy and Cassander.
Margaret McMillan
Margaret McMillan was an educator who was born in the U.S. but moved to England at a very young age. McMillan was a strong advocate for poor children and aggressively campaigned for the introduction of free school meals, the medical inspections of school children, and the opening of school clinics. She also established the Open-Air Nursery School & Training Center in Deptford for adult trainees and children.
From Powered By Orange. Read more Here!
Kathlene Mc Govern
Kathlene Mc Govern is a graduate of UCLA with a BA in English/Creative Writing. She is the winner of the David Wong Louie Creative Writing prize, has served as the fiction editor for PCC's Inscape Literary Magazine and worked as a staff writer for Blindfold Magazine, a print mag that combined activism with pop culture and fashion where she wrote features on several actors and directors including Darryl Hannah and Aaron Paul and Casey Cooper Johnson.
When she's not writing, Kathlene teaches a performance workshop for dancers around the country called Acting Dynamics for Dancers. The workshop teaches dancers to create story and connect emotionally to choreography, allowing for more dynamic performances.
More Happy Headlines
There is always some Good News out there and we find it for you! Here are more of our Happy Headlines
insidewink has had the privilege of speaking with many artists over the years. From painters to sculptors to writers to a puffer fish (yes… a fish) all creating beauty and resonating with us.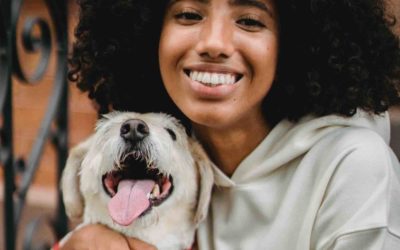 Part 1 of Kathlene McGovern's 2 part series on the best and safest ways to travel with your furry friends!
Dove Rose give us ideas on how to stay curious! Keep it Fresh in the Kitchen, on the Drive and in your Life. New ideas to keep our mind alive!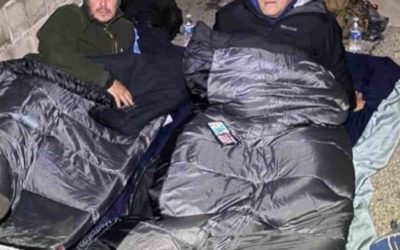 Ken Craft of Hope of the Valley lives unhoused on the streets of the San Fernando Valley for 100 hours and shares the challenges, insights and struggles he faced on this journey.