"Stop flapping your jaw and listen once in awhile.  Maybe you'll learn something." 
This was a cardinal rule of my father's and something he said so often it was burnished into the minds of his six children.  Perhaps it came from his Norwegian background.  His grandparents were Norwegian immigrants who owned a general store in Petersburg, Nebraska and who didn't believe in tooting your own horn.  They were happy, however, to encourage the horn playing of others. 
My father was not formally educated beyond high school.  There was no money in his family for college.  He became a laborer, learning to hang drywall and eventually starting his own business.  He nailed up slabs of drywall during the day.  In the evening, he devoured two newspapers and then read voraciously, mostly non-fiction, by the hour.  His six children ran in and out of the room and did all the things children do.  Nothing ever seemed to interrupt his fierce concentration.  
A friend recently gave me a book about the jazz musician Miles Davis.  It was an autobiography and I was struck by his deep interest in the work, the sound, the theories of other musicians he admired. 
And his fierce concentration. 
Miles Davis went to clubs, late night sessions but also to libraries and museums to study music from all cultures, all backgrounds.  He was shocked by musicians who didn't do this.  "Why would you not want to do this?" he asked.
My father was vitally interested in everyone and everything around him with a Miles Davis like devotion.  Boyfriends, girlfriends, colleagues, fellow church-goers, the mail carrier, anyone who crossed his path was asked a myriad of questions about who they were and how they got there. 
My father was curious about everyone and everything. 
The people in his life were his entertainment and the world around him his education.  No subject went unexamined; he read books about the migratory behavior of birds, the history of dairy farming, the building of bridges, the founding of national parks, the journals of Lewis and Clark. 
When he retired, he went to the local library each week to gather new stacks of books.  The librarians knew him by name and needless to say, he knew their lives, their children's names and the make and model of their cars.  When he was nearing the end of his life and in assisted living, I went to visit him.  The people who worked there hovered around and he joked and laughed with them.  He introduced each of them by name and gave a documentary-like summary of each of their lives.  They were elevated by his curiosity, his interest.
Two people could not be more different, in many ways, than my father and one of the most famous and respected jazz artists. 
And yet there is a thread that connects the way they saw their lives.  I thought of my father when I read this quote from Miles Davis:
"Knowledge is power.  Stay curious, man."
Read all of Kate's wonderful stories. They are so engaging and kind hearted, they remind us of a simpler, easy time. 
Kate Fuglei
Kate Fuglei is an actress and singer who divides her time between Studio City and Brooklyn. She has appeared in over forty episodes of television, including most recently in one of the first episodes of STAR TREK/PICARD.  She is a published author with two novels based on the lives of the physicist Enrico Fermi and the educator Maria Montessori. The greatest blessing in her life is her marriage to writer Ken LaZebnik and her two sons, Jack LaZebnik and Ben LaZebnik.  They inspire her every single day.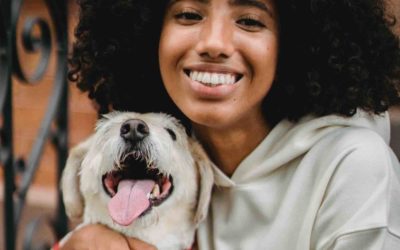 Part 1 of Kathlene McGovern's 2 part series on the best and safest ways to travel with your furry friends!
Dove Rose give us ideas on how to stay curious! Keep it Fresh in the Kitchen, on the Drive and in your Life. New ideas to keep our mind alive!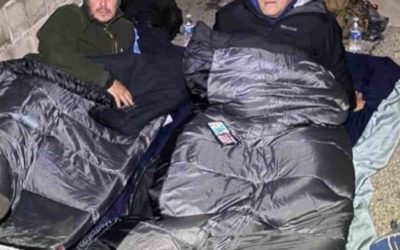 Ken Craft of Hope of the Valley lives unhoused on the streets of the San Fernando Valley for 100 hours and shares the challenges, insights and struggles he faced on this journey.