African cooking is renown for robust flavors that come from a variety of aromatic spices, like Turmeric, Ginger, Cinnamon, and Cardamon.  Spices like these have amazing health benefits such as reducing inflammation (Turmeric and Ginger) and lowering blood sugar (Cinnamon). 
Regarding the Peanut Butter in this recipe, while most people would consider this ingredient a red light for a healthy diet, it is in fact a good source of protein and when processed without additional oils, like Palm oil, it is a healthy source of fat – which we all need.  Go organic to make it an even better choice, as peanuts, cashews and pistachios are nuts that get the greatest amount of pesticide use.*
*But, good to know that peanuts (which are grown underground) do not absorb various chemicals readily. 
And lastly, a quick note about spices.  I've made this stew with a bit more turmeric and even added a tablespoon of Sri Lankan Curry powder, and/or a couple of diced small red chilis.  In other words, this stew is great as is, but feel free to improvise!
North African Peanut Stew
insidewink's Reliable Recipes/ insidewink.com
INGREDIENTS:
Olive Oil – 2 Ts
Carrots – 1 cup chopped
Onion – 1 diced
Celery – 3 ribs chopped
Garlic – 6 cloves minced
Ginger – 1" pieces, peeled, minced
Edamame – 1 cup (shelled)
Red Bell Pepper – 1 cup chopped
Organic Veg or Chick Broth – 2 containers
Yam – 2 Small-med, peeled diced 1" squares
Chick Peas – 1 can
Organic Creamy Peanut Butter – 2/3 cup
Coconut Milk – 1 can
Turmeric – 2 tsps
Curry Powder – 2 tsps
Coriander – 1 tsp.
Organic Spinach – 1 bag
Unsalted Peanuts – 1 cup 
Cilantro – 1 bunch chopped
Salt and Pepper to taste – 1- 2 tsps.
Juice of 1/2 lime
DIRECTIONS:
Chop all of those awesome veggies first.  
In a large stock pot, on medium heat, sauté onions, carrots, celery, and peppers until soft – add spices and a pinch of salt, sauté for two more minutes.  
Add broth, yams, chickpeas, edamame, peanut butter, coconut milk and let simmer for 45 min. or until yams are just soft.  
** add diced pre-grilled or shredded cooked chicken at this time if preferred.  
Turn off and let stew (sit) for about one hour.
Before serving, re-heat and add one bag of fresh spinach and peanuts. 
Salt and pepper to taste.  
Squeeze lime into stew. 
Serve with chopped cilantro and a few more peanuts as garnish.
Servings : 8 – 10
It's Time For a Hearty Chicken Pozole
A wonderful recipe for Chicken Pozole ("pozole" is a traditional soup or stew from Mexico) that's a perfect one "all-in-one-pot" meal. Get this Recipe
Ann Hickey – MPH, Chef, Health and Wellness Coach
Ann is a proud middle child of seven who grew up in a busy kitchen she ironically avoided when it came to making salads.
Her home in Sherman Oaks is ground zero for culinary risk taking and recipe experimentation. Her beloved and brutally honest taste testers include her husband, son, daughter, and son-in-law.
Ann is a devoted entrepreneur who built a successful hand-crafted marshmallow business from scratch. Following the sale of that company, she went back to her roots of healthy, heart loving cooking. When she's not cheffing, you'll find her blowing off the stink on the tennis court or her road bike.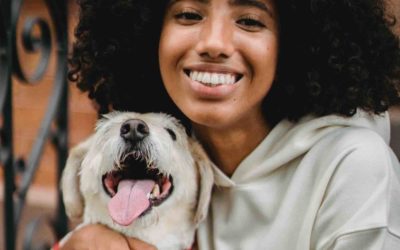 Part 1 of Kathlene McGovern's 2 part series on the best and safest ways to travel with your furry friends!
Dove Rose give us ideas on how to stay curious! Keep it Fresh in the Kitchen, on the Drive and in your Life. New ideas to keep our mind alive!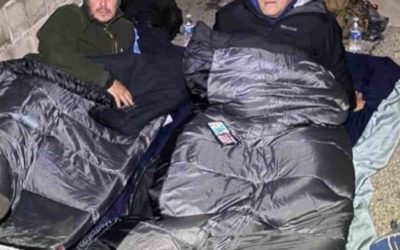 Ken Craft of Hope of the Valley lives unhoused on the streets of the San Fernando Valley for 100 hours and shares the challenges, insights and struggles he faced on this journey.