We created insidewink.com with a singular mission: to share the good. A special outcome has been the human connections derived from our online magazine. One example is the collaborative award-winning work of Richard Reyes, CEO of The Plus Me Project and Cheryl Farrell, a talented insidewink guest writer since the summer of 2020.
Our team of dedicated guest writers often suggests individuals to highlight in our Everyday Heroes segments. Cheryl did just that by introducing us to Richard Reyes. We featured him and The Plus Me Project earlier this month. He created a project model that gives opportunities to youth from low-income communities to learn from storytellers about developing their own personal voice. "These empowering skills and experiences will carry them through college and the years beyond," according to Richard. Since its founding in 2013, Plus Me has reached more than 100,000 students.
Shared Appreciation and Respect
Cheryl is a Plus Me storytelling volunteer in addition to her contributions as an insidewink writer. Her storytelling commitment was recognized as a Plus Me "angel volunteer" in the 2022 Halo Award from The Carl & Roberta Deutsch Foundation. The award is a capacity building program designed to strengthen organizations through the support of volunteer programs and recognition of extraordinary volunteers. "I so believe in the benefits of storytelling, that I proudly donated my portion of the award back to Plus Me," said Cheryl.
We again send our congratulations to Richard for the positive impact he makes on young people. And, we send special thanks to our very own Cheryl for her dedication to sharing the good through insidewink stories. 
Empowering Students through Storytelling. Richard has created a project model that creates opportunities for youth from low-income communities to work with storytellers in developing their own personal voice.
Reluctance to move toward change is not unique to the unhoused. How can we get through the limbo stage with hopeful resolve? Cheryl Farrell offers 3 suggestions.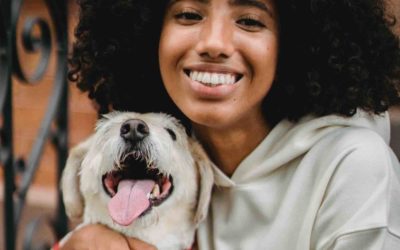 Part 1 of Kathlene McGovern's 2 part series on the best and safest ways to travel with your furry friends!
Dove Rose give us ideas on how to stay curious! Keep it Fresh in the Kitchen, on the Drive and in your Life. New ideas to keep our mind alive!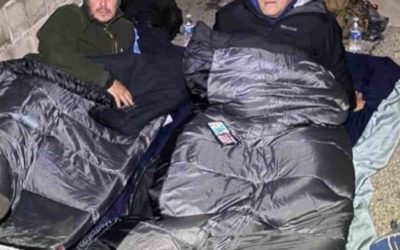 Ken Craft of Hope of the Valley lives unhoused on the streets of the San Fernando Valley for 100 hours and shares the challenges, insights and struggles he faced on this journey.