The McGoogans lived across the street from me when I was growing up.  They had six girls and two boys. 
MaryMarsha, the oldest, was a singer and belted out her R n B tunes, shaking her mop of red hair and stomping her feet a la Janis Joplin.  She let me be her back-up singer. 
MaryClaire was a reader and sat in the window seat of their three- story brick house, devouring everything from Dickens to Marvel comics.  There was always room for me. 
MaryMarlene was the femme fatale with Vogue magazines piled next to the chaise lounge she had fashioned out of a discarded refrigerator box and some beach towels.  She taught me all about make-up.  "if you can conceal and blend you've pretty much got it covered," was her philosophy. 
Mary Helen was the animal lover and had won a monkey on a local game show.  They named him John Travolta and he ran back and forth along their chain-link fence, chattering and scaring the daylights out of unsuspecting neighbors.  They did not expect to see a member of the ape family screeching at them from an Omaha backyard on a hot summer day. 
MaryAgnes and MaryCecilia were referred to as "the littles" and spent their time watching soap operas with Mrs. M. 
They were all my friends and I spent long days and nights in their company.  I learned about singing, reading, concealing, blending, monkey behavior and every soap plot known to mankind.
"Anything goes over there," said my mother disapprovingly.  Mrs. M made a pot of stew or a pot of something nearly every day, early, and the kids just dipped into it whenever they or their friends got hungry.  It seemed like a great idea to me. 
Mr. M, retired Air Force, spent his time chipping golf balls and practicing his swing in the backyard.  John Travolta scrambled up and down, shrieking whenever he heard, "Fore." 
There was always something going on and yes, anything went.  To me it was a heavenly cornucopia of embrace, of fun, of acceptance.  You could be whoever or whatever you wanted to be; a singer, a reader, a concealer/blender, a monkey lover, a soap addict; nothing was off the table. 
Anything was possible.
The McGoogans formed my notion of what friends can be; they teach you, enlighten you, enfold you, surprise you.  They let you be who you are with or without bells or whistles.  They ground you with their love and give your dreams wings.  They have always got a John Travolta or a great concealer ready and waiting.     
Kate Fuglei shares a story about her best friend from across the street, MaryEllen McGoogan, and the freedom she found when they hung out.
Kate Fuglei
Kate Fuglei is an actress and singer who divides her time between Studio City and Brooklyn. She has appeared in over forty episodes of television, including most recently in one of the first episodes of STAR TREK/PICARD.  She is a published author with two novels based on the lives of the physicist Enrico Fermi and the educator Maria Montessori. The greatest blessing in her life is her marriage to writer Ken LaZebnik and her two sons, Jack LaZebnik and Ben LaZebnik.  They inspire her every single day.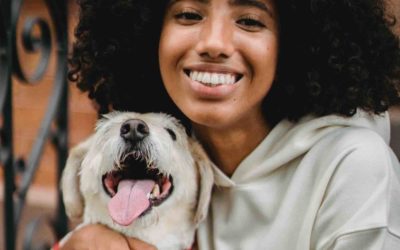 Part 1 of Kathlene McGovern's 2 part series on the best and safest ways to travel with your furry friends!
Dove Rose give us ideas on how to stay curious! Keep it Fresh in the Kitchen, on the Drive and in your Life. New ideas to keep our mind alive!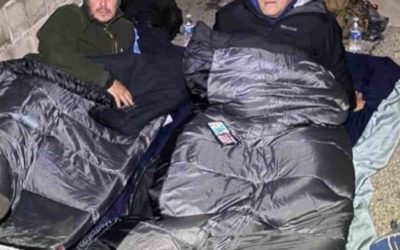 Ken Craft of Hope of the Valley lives unhoused on the streets of the San Fernando Valley for 100 hours and shares the challenges, insights and struggles he faced on this journey.