Our insidewink team likes to
share the good
Who can't use a little help? We know we can… and our Team Picks are all things that help us.
From staying healthy to keeping things running to living wrinkle free.
We may receive a small commission from purchases made via the links below.
Emma Berdie Donson Recommends
I love a good steamer for clothes!  A few years ago, before the pandemic, I went on tour with The Braid (formerly Jewish Women's Theatre) and we drove around the South on a tour bus for 2 weeks, performing in a new city each night.  Essentially living on a bus was fun but definitely wreaked havoc on our performance clothes.  Thank goodness for my handy dandy steamer — I'd fill it up in the little girl's room of whatever Synagogue we were in that evening and by showtime, my castmates and I looked professional and wrinkle-free!
I'm not exaggerating when I tell you that each one of them, along with the producer and director, had purchased one by the end of the tour.  Wedding in NY? Bring your steamer and then you don't have to worry about carrying your dress and suit in a special bag! I just bought my best friend one for christmas (mostly so she'd stop borrowing mine! 😂).   It's strong enough to use at home, too, and avoid the cost of the dry cleaning bill. Invest in one now — you can thank me later.   😉
Shop for isteam Steamer Here.
Kathlene Mc Govern Recommends
Colorful 5-PLY KN95 Masks
Oh, Omicron. The goose has been devoured and the champagne all drunk, but you have yet to depart. And just so you know, no one likes that last Christmas guest who just won't leave (Hint. HINT. HINT!!!) 
Now that the March lift on mask mandates is nothing but a pretty pipedream, and we have a long, chilly covid winter ahead of us, it's time to forgo those plain, black/white face coverings for something a little more fun. Enter MISSA's Colorful, 5-Ply, KN95 masks. 
Breathable, comfortable, and well, just plain happy, you won't be able to quit smiling under MISSA's 5 Colorful layers that filter more than 95% of fine particles. The soft, adjustable loops relieve pressure on the ears and the nose clip fits lets the mask fit snugly to your face. Here's the thing, all we can do is make the best of it – and if that means wearing a little bit of peace, love, and COLOR – then bring on the winter and all its challenges. Eventually even the worst guests leave the party! 
Shop MISSA's 5-Ply, KN95 masks Here.
Panasonic Rechargeable Batteries
Okay, so they're not the most exciting things in the world – I get it. However, as the parent of two young kids who have toys that require a seemingly never ending supply of batteries, these are going to get a lot of mileage in our house!
The cost savings and the reduced waste make these a no-brainer if you find yourself going through lots of batteries.
Shop for Rechargeable Batteries here 
Have you tried our insidewink staff picks?
Let us know what you think in the comments below!
See What Else is Good

Here!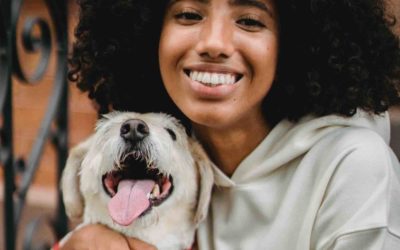 Part 1 of Kathlene McGovern's 2 part series on the best and safest ways to travel with your furry friends!
Dove Rose give us ideas on how to stay curious! Keep it Fresh in the Kitchen, on the Drive and in your Life. New ideas to keep our mind alive!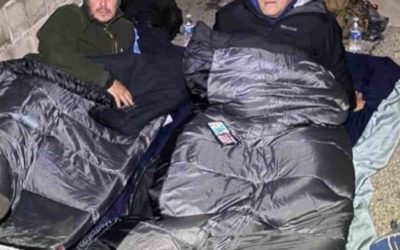 Ken Craft of Hope of the Valley lives unhoused on the streets of the San Fernando Valley for 100 hours and shares the challenges, insights and struggles he faced on this journey.