When we look at Geert Weggen's photographs, we see a hidden fantastical side to the world that we all hope is there. (We would love to think that woodland creatures hold tiny umbrellas and make wishes on dandelions!) His work truly reflects the special connection that Geert has with nature. They are funny, gentle, uplifting and magical especially when you think he uses NO photoshopping (except to remove wires that hold props and tiny treats for the squirrels).
Geert shoots most of his photos from his kitchen window and outside his house in the Swedish village, Bispgården. His photos reflect the beautiful seasonal changes of the area and all the animals and birds that visit Geert on a daily basis. 
When we came upon Geert's art, we could not believe it. His photos made us stop and appreciate the joy that surrounds us. We keep coming back to them and they always make us smile.
Here's a quick bio for Geert:
Geert Weggen is a Dutch/Swedish internationally awarded photographer specialising in photographing red squirrels. His works have been published worldwide, in newspapers, books and magazines, and appears on television and in radio programmes.
Geert has published several books, puzzles, calendars and postcards, and he has been involved in a Disney movie and product launches for companies. A few times a year, he also organises photo workshops.
Here's Geert…
"Animals are similar to humans with feelings and personalities. We are not wiser or evolved above them.
There is a magical world out there in nature and it can be connected (to)."
– Geert Weggen
Geert, Thank you!
We have to start by saying that the squirrels seem like the perfect "actors" in your pieces, which might be deceiving… can you tell us how long it takes to capture a photograph? Do you work alone with the squirrels?
In more than 8 years of photographing them I always worked alone, beside the squirrel photo workshops I organise a couple of times in a year.
It can take me 5 days to capture a photo, but mostly I get the shot in 1 day. Sometimes I have to wait a year because of the seasons. Like the flowers or mushrooms do not grow anymore or the snow is gone.
Who gave you the most support early on?
I did not got support in what I did, but got early on motivated, because of winning photo contests and selling of my work.
Who or what is your biggest inspiration?
The biggest inspiration are the squirrels themselves. Often they go in a direction, do something that gives me ideas. Somehow inspirations come often from outside me. A kind of dreamworld where I tap ideas from.
Are you still photographing from outside your kitchen window?
Yes, almost on a daily base.
"Keep on doing what you do.
Follow the heart and dreams and let nothing stop you from that."
—Geert Weggen
What's been a real high-point for you?
That is every year changing. The first year was winning contests and being published in National Geographic on many pages.
Then it was to have my first book and calendars with publishers published.
Then was it that different TV teams did a special about my work from different countries. (including) the invitation abroad to give lectures.
Then is it to do an product launch for a company and then was it to be a part of a Walt Disney movie. It looks like that highest point I have not reached yet.
Your photos really show your sense of humor. Can you tell us what makes you laugh?
Often the laugh comes afterwards. I have an idea and never know if it works out, but a photo is an kind of statement. Then the story have been told through the photo. Then the laugh comes not only from the beauty of a photo, but also the story it tells and the memory I have of that squirrel and situation.
I am working on another squirrel wisdom book and am approached by some writers who would like to make another book together. With different publishers I have 9 calendars yearly and it looks like that is expanding. Every day I am working on new ideas or on ideas I have already done, but with a slight difference.
Do the the squirrels have names?
One of the about 8 squirrels who visit me has a name. I call him Pointy, because one finger is pointing out.
Pie, Cake or Ice Cream?
Ice cream, although a combination of all 3 could be fantastic!
Peter Kares has been a family friend for over 30 years and we want to share some of his photography. 
Help your creativity and work flow with Natalie Soriano as she creates a warm, inviting workspace.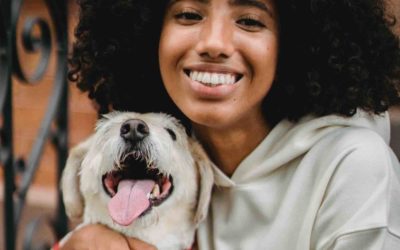 Part 1 of Kathlene McGovern's 2 part series on the best and safest ways to travel with your furry friends!
Dove Rose give us ideas on how to stay curious! Keep it Fresh in the Kitchen, on the Drive and in your Life. New ideas to keep our mind alive!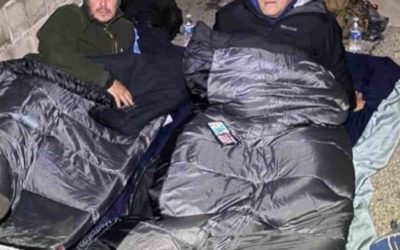 Ken Craft of Hope of the Valley lives unhoused on the streets of the San Fernando Valley for 100 hours and shares the challenges, insights and struggles he faced on this journey.