Three years ago, when my husband was offered a job in Brooklyn, we jumped at the chance.  We'd lived in Greenwich Village years ago, before our two sons were born.  Before we'd moved to Studio City.  Before the friendships made through years of parenting, balancing work life and home life.  We looked out our window at our backyard, framed by the two palm trees that always looked to me like up-ended mops.  It was time to explore new horizons, have an adventure in middle-age.  We'd never lived in Brooklyn, but hey, New York is New York, right?  We'd look up old friends and make new ones.  We'd gain new insights, get out of ruts, become better people.
A few close friends expressed concern.  "It's a huge change for you.  Are you going to be OK?"  I brushed off their comments.  At a going away dinner we were given a framed photo of Ventura Blvd, palm trees at sunset.  I stuffed it into a carton and heaved it inside the van we were driving across the country alongside our confused Wheaten Terrier, and we were off.
At the last moment my husband's employer switched the apartment we were promised.  When we pulled up to gritty Livingston Street in the middle of downtown Brooklyn, I stayed in the van with the dog while my husband went up to check out our new digs.  "I think you'll be pleasantly surprised," he said hopefully when he returned.  I was surprised.  But not pleasantly. 
The windows, which didn't really open, looked out on an advertised "courtyard" which was actually a large airshaft between buildings.  It felt like a barren tomb after our airy house in California.
Brooklyn just for the record, is not Manhattan.  For the life of me, I couldn't figure out Fulton from Flatbush.  To my chagrin, I realized that I had forgotten to bring towels.  I bought a set of white ones at the nearby Target after wandering the aisles in a daze.  A deluge of rain began as I crossed a busy Flatbush Avenue.  The paper bag I had been given got soaked and the towels spilled out onto the street, now running with filthy water.  Cars honked and swerved around me. 
"Yo baby," said a large man wearing a purple satin jacket and NETS hat, "your backpack is unzipped.  And you're going to have to wash these towels.  Use some bleach honey."  He picked up the once new towels which now looked  grey rags.  His housekeeping advice was precisely correct.  He could have added a bucket and mop, which I would need to clean up what our Wheaten Terrier had deposited in the middle of the living room floor.  Perhaps his canine opinion of his new life.
Comforted by the Familiar
At that moment I realized the extent of my own denial.  What I was attempting was a major life transition.  I had blithely ignored that fact, determined to paint it all in a positive terms. 
I was mired in sadness and confusion, unable to enjoy the good things about my new life.  And there are lots of them in Brooklyn.  Eventually  the familiar began to comfort me.  There is a lot to be said for the comfort of the familiar. 
We live across the street from a Goodwill.  Enterprising young men have set up what they call "Hoodwill" on the sidewalk in front of the Goodwill, their own version of re-sale.  Next to Hoodwill is Eddie and his halal cart.  They are all there, every day.  I see them on my way to the A train stop. 
Like the palm trees in my LA backyard, they give me comfort because I know what to expect.
I will never again minimize the challenge of transition, whether it's moving from one activity during the day to another or moving across the country. 
We all have different capacities for handling change. 
I now go back and forth between the two cities.  I am looking at my backyard in Studio City as I write this.  It gives me comfort.  I know I will feel equally anchored when I emerge from the A train on my way from JFK and wave at the Hoodwill guys and Eddie, turning over pieces of pungent chicken at his halal cart.  I will be glad they are there. 
Kate Fuglei
Kate Fuglei is an actress and singer who divides her time between Studio City and Brooklyn. She has appeared in over forty episodes of television, including most recently in one of the first episodes of STAR TREK/PICARD.  She is a published author with two novels based on the lives of the physicist Enrico Fermi and the educator Maria Montessori. The greatest blessing in her life is her marriage to writer Ken LaZebnik and her two sons, Jack LaZebnik and Ben LaZebnik.  They inspire her every single day.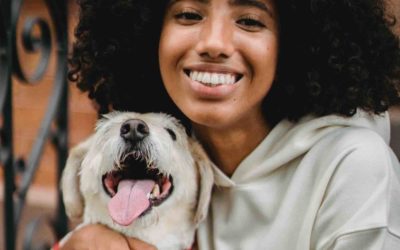 Part 1 of Kathlene McGovern's 2 part series on the best and safest ways to travel with your furry friends!
Dove Rose give us ideas on how to stay curious! Keep it Fresh in the Kitchen, on the Drive and in your Life. New ideas to keep our mind alive!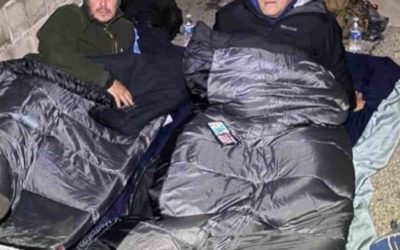 Ken Craft of Hope of the Valley lives unhoused on the streets of the San Fernando Valley for 100 hours and shares the challenges, insights and struggles he faced on this journey.