A Spoonful of Fall Goodness
Sublimely creamy, aromatic Pumpkin soup using canned pumpkin puree is easily achieved thanks to this wonderful recipe from Lidey Heuck of the NY Times.  I've enjoyed many of her recipes and this one is so satisfying.  Its great on a chilly day alongside a grilled cheese sandwich or perhaps as an elegant first course at your Thanksgiving dinner.
If you want, the heavy cream can be substituted for yogurt, coconut milk or half-and-half. This soup serves 6 and can be kept in an airtight container in the refrigerator for up to 5 days (for any unexpected guests).
Enjoy!
Creamy Pumpkin Soup
Jean Trebek's Reliable Recipes/ insidewink.com
INGREDIENTS:
3 Tablespoons unsalted butter
2 medium yellow onions, halved and thinly sliced
2 tablespoons coarsely chopped fresh rosemary
3 tablespoons maple syrup
4 garlic cloves, coarsely chopped
1/2 cup fresh apple cider (or 3/4 cup apple juice)
4 cups low-sodium chicken broth, plus more as needed
2 (15 ounce) cans pumpkin puree (not pumpkin pie filling)
1 teaspoon mild curry powder
1/2 teaspoon ground nutmeg, plus more for serving
Pinch of ground cloves
1 1/2 teaspoon salt
1/2 teaspoon white pepper
1/3 cup heavy cream, plus more for serving
For the fried sage topping (optional)
3 tablespoons unsalted butter
12 fresh sage leaves
DIRECTIONS:
In a large heavy-bottomed pot, melt the butter over medium heat.
Add the onions and rosemary and cook, stirring occasionally, until the onions are lightly caramelized, about 15 minutes.  If the onions begin browning too quickly, return the heat to low.
Add the maple syrup and garlic and cook, stirring occasionally, until the onions have darkened in color, about 3 minutes.
Add the cider and cook, scraping up any bits from the bottom of the pan, until the liquid is reduced by about half.
Add the broth, pumpkin puree, curry powder, nutmeg, cloves, salt and pepper, stir to combine, and bring to a boil.
Turn the heat to medium-low and cook at a fuller simmer for 10 minutes, stirring occasionally and scraping the bottom of the pot to prevent scorching.
Turn off heat.  Let sit for about 15 min on stove with no heat…bring to room temperature.
Working in batches, puree the soup in a blender or food processor and return to the pot (or use an immersion blender).
Bring back to a simmer over medium heat, then turn off the heat and stir in the cream.
Season with salt and pepper to taste and add more broth if the soup is too thick.
To make the optional fried sage topping, melt the butter in a small or medium skillet set over medium-high heat.
Add the sage leaves and fry until just crisp, about 1 minutes.
Using a slotted spoon or a fork, transfer the sage leaves to a paper-lined plate, reserving the butter left behind in the pan.
To serve, spoon the soup into individual bowls.
Top each serving with 2 fried sage leaves and a drizzle of the reserved butter (if using), or a swirl of cream and pinch of nutmeg.
Serve hot.
Let's Love The Bees
Love Honey like we do? Here's a wonderful story from Lisa Marie Layman of the  Fox Farm Apiary. It's amazing how important bees are to the earth's health. This is a must read!  Read Here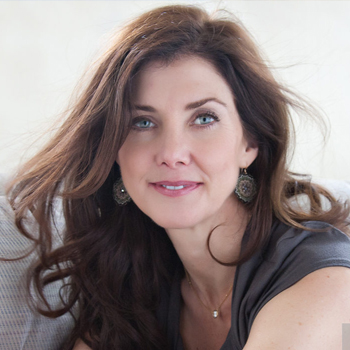 By JEAN TREBEK
Jean is a Professional Religious Science Practitioner, Reiki Master and Sound Healer. She grew up on Long Island, NY, and now lives in Los Angeles. She has two wonderful adult children, Matthew and Emily, with her beloved late husband, Alex.  Jean enjoys taking long walks, watching movies, and traveling. She is very grateful for her family, friends, Luna (the dog) and good coffee.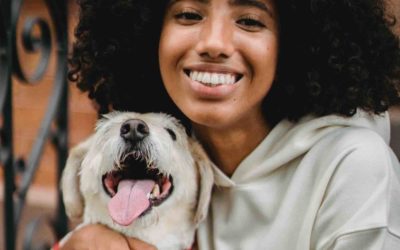 Part 1 of Kathlene McGovern's 2 part series on the best and safest ways to travel with your furry friends!
Dove Rose give us ideas on how to stay curious! Keep it Fresh in the Kitchen, on the Drive and in your Life. New ideas to keep our mind alive!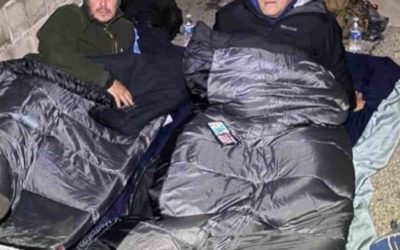 Ken Craft of Hope of the Valley lives unhoused on the streets of the San Fernando Valley for 100 hours and shares the challenges, insights and struggles he faced on this journey.