The Fusion of Art, Song Lyrics and Fun
Synergy is the best way to describe what is going on at Song-Word Art House… well, wait… maybe passion is better… or, even better yet, fun! 
So much comes to mind when you visit Song-Word Art House, the ingenious brain-child of Liz Cruz and Joe Woolf. It's a gallery, a party, a rock 'n' roll event – all in one. Basically, Liz and Joe curate original works of art that are inspired by the lyrics of legendary songwriters… and what happens is magic!
When you attend an event at Song-Word Art House, the first things that strike you are the bursts of colors, the palpable energy, and the juxtaposition of the familiar with the new. We all recognize the lyrics and songs Liz and Joe have the artists work with, yet, the way the artists interpret the words into new creations can be moving, shocking, and exciting.
We caught up with Liz Cruz after attending the launch of their art collection based on "Songs from The Road". Liz's smile is infectious. She's open, sweet, smart and funny. She loves what she's doing and it truly shows. We urge you to visit Song-Word Art House at both their website here and their gallery in Westlake Village when they show their next collection… you'll see why.
Here's Liz…
"Our gallery is very different from other galleries.
We are rock 'n' roll!
We play our music loud, encourage our customers to play the instruments in the Gallery, and serve cocktails.
Art should be fun, and the connection between art and music lends itself to be a party!
That's what you get when you come to Song-Word Art House."
– Liz Cruz, Song-Word Art House
Liz, can you tell our readers a little something about Song-Word Art House?
Song-Word Art House curates and produces art exhibitions inspired by the lyrics of legendary songwriters. We exhibit collections in our Westlake Village gallery and at special events partnering with major bands, charities, museums, and other organizations.
How do you find your artists?
We have found our artists a few different ways. Many of them we found through the Internet. We scour art marketplace platforms like Artsy, as well as art gallery websites located all over the world. It's kind of like online dating. There are literally hundreds of thousands of original art images to look through, so it comes down to a swipe-right or swipe-left scenario. We've been very lucky with our artists after discovering them online.
Some are young emerging artists; others are internationally acclaimed artists who have been working professionally for over forty years. The artists we represent mainly come from Europe and North America.
Another way we find artists is by local artists visiting our gallery. We love having local artists on the roster because they will occasionally drop by the gallery and mingle. People love meeting and talking with the artist.
What does the work aim to say? Do you have themes?
Yes! All our art expresses what is happening NOW, even though most of the lyrics represented in the art are from the songs of the 1960's to 1990's. It all starts with the poetry of the lyric and the images and messages they conjure up. For example, in our "Songs of Rebellion" exhibition, a few of the artists drew inspiration from bands like The Clash or The Sex Pistols, which are kind of natural choices for messages about "sticking it to the man" and railing against the establishment.
These songs were written at a tumultuous time during the late 1970's in the UK. But when you create a new, original artwork featuring a line "I fought the law and the law won" and present it in a modern context, it's no longer about the 1970's; it's about what's happening today! That's what makes it so cool. The artwork reinvents and re-energizes a song that has been part of the soundtrack of our life, deepening the fan's connection to something they already know and love.
It's all about sharing the love!
Love of art, love of music, and for each other.
—Joe Woolf & Liz Cruz, Song Word Art House
You are involved with artists and art everyday. Do you consider yourself artistic?
We feel what we do is very creative. Neither of us are talented painters or fine artists, but as curators we play a part in how the exhibition comes together and the emotional response it generates in our customers. Our creative process involves artist selection, designing the look and feel of the physical gallery. Picking timely and intriguing exhibition themes, and, sometimes, even selecting or suggesting lyric choices that suits a particular artist.
When we host an exhibition event, we are also very particular about what kind of music or performance will make a memorable experience for our guests – giving them something to remember. The artists create beautiful and provocative paintings and sculptures, but we create the overall experience you get when you come to our gallery.
Who or what is your biggest inspiration?
The music we listen to daily. It is the same music that formed the soundtrack of our lives growing up in the 70's, 80's, and 90s. We use these amazing songs to ignite new creative energy. Combining the flame from the songwriter's energy with the flame of the artist who creates a new painting is where the mystery and magic happens. Knowing that we can be a conduit for this kind of magic is what inspires us each day.
What's the best piece of advice given to you?
"Don't screw it up!"
What's your motto?
Live your best Life. This is not a dress rehearsal, do what you love, and love what you do.
What's next?
Our next gallery exhibition will be inspired by "Songs about Paradise", scheduled for January, 2022. 
Pie, Cake or Ice Cream?
Ice Cream, always ice cream!
Peter Kares has been a family friend for over 30 years and we want to share some of his photography. 
Help your creativity and work flow with Natalie Soriano as she creates a warm, inviting workspace.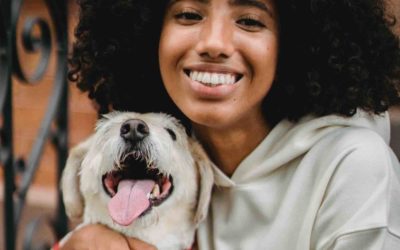 Part 1 of Kathlene McGovern's 2 part series on the best and safest ways to travel with your furry friends!
Dove Rose give us ideas on how to stay curious! Keep it Fresh in the Kitchen, on the Drive and in your Life. New ideas to keep our mind alive!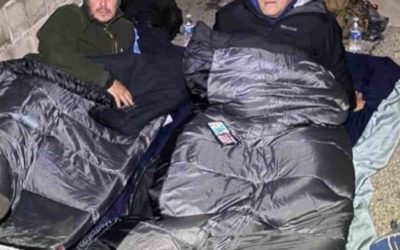 Ken Craft of Hope of the Valley lives unhoused on the streets of the San Fernando Valley for 100 hours and shares the challenges, insights and struggles he faced on this journey.