What do I know about Sensuality?
Sensuality.  Ugh.  I think I'll just skip this month and write something for November.
Those were my exact thoughts when I saw the theme for this month.
What do I know about sensuality?  My attempt at being sexy (or rather avoiding it altogether) is tucking my shirt in, hiking up my pajama shorts above the waist and walking around the room like Steve Urkel.  I mean, who wouldn't be attracted to that?
And then there are the colder months when I go to bed looking like Rocky Balboa in his sweatsuit.  I know what you're thinking – my husband is one lucky man!
So, I was all set to avoid this topic, and casually mentioned it to a friend.  Thank goodness she enlightened me!  I had misunderstood what the word sensuality actually means.  I looked it up online, and found a description that opened some doors.  
According to Google, sensuality is "the condition of being pleasing or fulfilling to the senses."
I've been blessed with a very strong sense of smell, and in fact, it's what most connects me to my memories of others.  It doesn't matter how many years have passed.  Some scents can take you right back. 
Years ago, my husband and I walked into a Dave & Buster's, and right away I announced that it smelled like my high school math teacher.  Weird, right?
I remember being on the softball field late one Sunday afternoon, when all of a sudden, the smell of  chicken pot pie wafted by us. That was my comfort food in high school.  There weren't any homes close enough for this to make sense, but I took big, deep breaths nonetheless and savored the aroma.  It also made me hungry, but then again, that doesn't take much.
My mom shares a story about how we were at a garden center when I was 5 years old.  She had let me wander off a little, and just happened to look my way when she saw me leaning so far over to smell a large plant that I fell into the pot.  The best part is that the plant was fake!  I guess I was trying to capture that moment too.
Music can be another wonderful connection to life and those we love.
I wasn't a popular kid in high school.  Let's face it – I was a nerd with athletic abilities.  In one semester, I was a member of the Recycling Club and MVP of the softball team.  You get the picture, right?
However, one day, my older cousin Tim was visiting from Maryland and surprised me by picking me up from school.   He pulled up to the long driveway right in front of the main entrance, and had a song blasting from his tape deck.  I found out later that it was Mary Chapin Carpenter's He Thinks He'll Keep Her.
At that moment, I felt super cool getting into his car.  It was a combination of the music, freedom, and being with someone I adored.  (We were pen pals for years.) To this day, anytime I hear that song, I go right back to that special moment and often text Tim to let him know.
What makes you feel most connected to life?  
What makes you stop and take your deepest breath of the day?  
For me, anything with chocolate does the trick.  I'm also loving my sea salt and sage candle that's right by the computer.  In the last year, I discovered that I love spraying perfume on myself right before a Zoom meeting.  It makes me feel a little extra special.
What if life isn't about acquiring more stuff, but appreciating what we have, and the people who are right in front of us?  
What if we walk around taking big, deep breaths and soak up the goodness that the world has to offer?
What if being comfortable in our own skin allows us to experience the world from a more loving place? 
What if we find out which of our senses is most active, and make it a point to keep something around as a gift to ourselves? Aren't we worth it? 
BY NATALIE SORIANO
Natalie has a passion for personal growth and development, spirituality, farmhouse makeover shows, crafts and Pinterest boards.  Her biggest desire is to live life fully expressed.  She loves being a part of the "What If" UP movement, and has her eye on a career in design.  She currently lives in beautiful Valencia, CA with her loving, teddy bear of a husband. 
To find out more, visit www.thejoyfulgenie.com.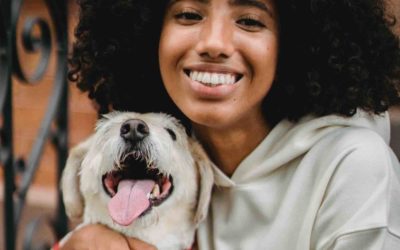 Part 1 of Kathlene McGovern's 2 part series on the best and safest ways to travel with your furry friends!
Dove Rose give us ideas on how to stay curious! Keep it Fresh in the Kitchen, on the Drive and in your Life. New ideas to keep our mind alive!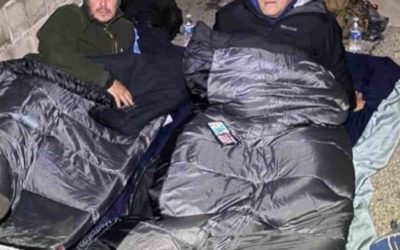 Ken Craft of Hope of the Valley lives unhoused on the streets of the San Fernando Valley for 100 hours and shares the challenges, insights and struggles he faced on this journey.