Disarming   Emotional   Affecting
insidewink loves featuring artists. Their passion and dedication create connections and moments of questioning for us all. They memorialize the human experience with shared images and unique perspectives.
When we look through Seth Moore's work we see so many lives, emotions and moments portrayed. The video above really caught us off-guard… for us it's about losing yourself in an idea or feeling that truly connects with you. There is something so simple and lovely to this video piece entitled "What's That?" that we wanted to share more of Seth's work with you.
Seth Moore is a polyartist based in Brooklyn, NY. His career has spanned ten years in the city. He began in the theater as an actor, playwright, and producer. His play, SeaWife (music by The Lobbyists, directed and developed by Liz Carlson), was a 2015 Drama Desk Nominee.
Later, he shifted into a visual art career, working as an illustrator and designer as well as being commissioned for fine art pieces and murals in NYC and LA. In 2017, he co-founded Sheep Eats Wolf his film and New Media company, where he makes films and experimental media. Most recently, their film Gay Boys And The Bridges Who Love Them (a collaboration with poet, Sam Sax), was featured on Button Poetry's best of 2019 list and was an official selection at the 2020 Bowery Film Festival. 
What started you on this artistic path?
Great teachers, starting with my parents. Both of my folks are architects and artists (illustrators and musicians) so I grew up in a household that not only encouraged creativity but taught me to respect it and admire those who could harness it.
Your work is so eclectic, what does your work aim to say? 
I've always been drawn to variety. I work in a lot of different mediums (illustration, film, writing, music, and acting) and have always felt that my real strength as an artist lies in the intersection between them. It's why I was drawn to theater from an early age and why I've ended up making films and new media with my company, Sheep Eats Wolf.
Ultimately, though, I'm a storyteller.
A lot of my pieces are about loneliness and the realities people construct within it. In the scripts I write, I often have characters who have been alone for a long period of time, being forced to step out into the harsh light of the world, usually by means of an outside force they can't ignore- or a calling. In my drawings, I tend to have lone figures peering in through "windows" (sometimes literally, View From The Box). Sometimes I cast the audience in this role and give them a lonely window to look through (like in my piece, End of the Night). It reminds the viewer that they exist in a separate reality, one that they observe from afar. There is a tension and hesitation to leaving this reality that contradicts the viewer's desire to explore new worlds.
To me, it's a very modern condition. We live in a world of constructed realities, fed by our technologies and media. In a lot of ways, the eclecticism of my art is also a reflection of this condition – this feeling of being approached on all sides by stimuli that fight for your attention.
Hopefully, the pieces that I make challenge that existence just enough to disarm. If this pandemic has taught me anything, it's that, given the time to think, people re-evaluate. They attend to their beliefs and question their paths. They make more soulful choices. But without the interruption, without the removal of their day to day perspective, would that have ever happened? I want my art to pull people out of their daily reality, so they can process their world more deeply, be it somber or joyful, even if just for a moment.
I frequently find myself saying "ride the Wave". 
There's an art to knowing when you've found one, and a duty to follow it when you do.
—Seth Moore
"Approaching Train, 2020"
What is your biggest inspiration? 
I'm very inspired when I see someone doing something really well. I'm always watching pottery videos or master pastry chefs or iron smiths on YouTube. There's something about expertly done craftwork that is incredibly satisfying.
What's been a real high-point in your career or life?
In a way, right now is the high point. I've been blessed with an extremely diverse career wearing a lot of different hats. Much of my early life was spent trying to get as much experience as I could, throwing myself into as many kinds of art forms as I could… without stopping to ask myself why. Even though I had some successes in my 20s, they weren't as satisfying because the work was built on aesthetics instead of truth.
I don't know if it's because I'm older or because I've worked on enough projects to have this perspective; but these days there's a clarity to my work that I've never had before, combined with a few big projects to pour it into. It's an exciting time.
What's the best piece of advice you've ever been given?
"If you do it for the money, your f*#&d", said to me by my first manager.
—Seth Moore
Untitled
What makes you laugh?
Dogs, my wife, and my wife's reaction to dogs.
What's next?
I have two main projects at the moment. Firstly, I'm writing a feature film about faith systems, trauma, and UFO's.
I'm also developing, designing, and contributing animations to a docu-series that my company has been shooting for the past six years, called Sanctuary of Butterflies. It's a five part exploration of pre-Colombian music rituals in Mexico and the communities that are fighting to keep them alive in the face of modernization.
Pie, Cake or Ice Cream?
Ice cream. It's always been ice cream.
Thank you so much, Seth, for sharing your work and your boundless imagination.
To see more of Seth's art look here and his instagram handle is @Thom_E_Rose
Peter Kares has been a family friend for over 30 years and we want to share some of his photography. 
Help your creativity and work flow with Natalie Soriano as she creates a warm, inviting workspace.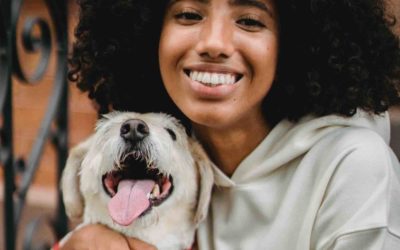 Part 1 of Kathlene McGovern's 2 part series on the best and safest ways to travel with your furry friends!
Dove Rose give us ideas on how to stay curious! Keep it Fresh in the Kitchen, on the Drive and in your Life. New ideas to keep our mind alive!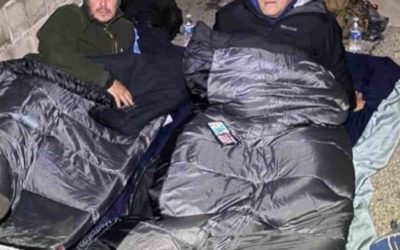 Ken Craft of Hope of the Valley lives unhoused on the streets of the San Fernando Valley for 100 hours and shares the challenges, insights and struggles he faced on this journey.