Our insidewink team loves to share the good!
So, when we find something we love, we want to share it with you! Our insidewink staff picks of what's good for your inner and outer beauty  … from beautiful bracelets, so soaps, to mascara, to candles!
I love bracelets! I wear them all the time. What I appreciate about Cosmic Lotus Jewelry is the beauty of the stones and gems that Nikki uses and the high quality of the look and the feel of her creations… but what I LOVE about Cosmic Lotus Jewelry, is that every gem has a specific energy. Right now, I am wearing Black Sea Jasper which is grounding and helps protect me… and, boy, I feel GOOD!
Cosmic Lotus Jewelry was created in 2014 by Nikki Benatovich. Upon completion of her 200-hr Vinyasa Yoga certification, Nikki was looking for a way to stay connected with alternative types of healing; that led to additional certifications in Reiki, energy work and crystal healing. The jewelry was a natural extension and soon grew into a full-time business; her product is now being sold out of numerous retailers along with her very own retail footprint in Buffalo, NY. Nikki offers custom consultations and energy work by phone if you can't get to her in person; in addition, you can find her on Instagram at @cosmiclotusjewelry or join her Facebook group at Cosmic Lotus Jewelry & Crystals.
Enjoy Cosmic Lotus here, follow her on Facebook and Instagram @cosmiclotusjewelry
A business born from biofuel… what?? I love how ingenious Megan & Marshall Dostal were when they created Further Soap, perfumes, lotions and candles. Made in the USA, they repurposed glycerin, a byproduct of the biofuel distillation process…. truthfully, I'm not sue I understand it all but  my wonderful massage therapist, Ginger, introduced me to it and I fell in love with the scent and just how moisturizing it was. When she told me how this product was made it truly blew me away. It's so environmentally conscious that using their soap proves that companies can find true solutions and make lemonade from lemons.
Fall in love with Further Soap here
Emma Berdie Donson recommends
MILK KUSH High Volumizing Mascara
KUSH High volumizing mascara from MILK is my go to mascara. Why?  It lengthens, it thickens, and it lasts!  I feel so luxurious when I put it on. It absolutely conditions my lashes and doesn't harm them when I eventually take it off. I also use castor oil every few nights on my lashes to condition them and I think the combination is dynamite! I keep a mini one in my purse and the extra large comes with me everywhere else. I may even start keeping one in my car — that's how much I love this stuff. It has such a dramatic effect that I don't even have to put any other makeup on — just swipe on a little of this and you look glamorous and ready to rule the world. And don't worry, the cannabis oil won't get you high — the only high you'll get is on how gorgeous you look!
Get some Kush here
My go-to for stress relief these days is the Yankee Candle, SUN AND SAND. To me it smells exactly like the Jersey shore of my childhood. It has the aroma of sand, sea salt and Coppertone sunscreen. I light the candle, close my eyes and listen to ocean sounds. It relaxes me every time. Bed, Bath and Beyond sometimes sell them 2 for the price of 1. That's when I stock up. Makes a great gift too!
Check out Yankee Candle here
Have You Tried Our Good Finds?
Let us know what you think in the comments below!
See What Else is Good

Here!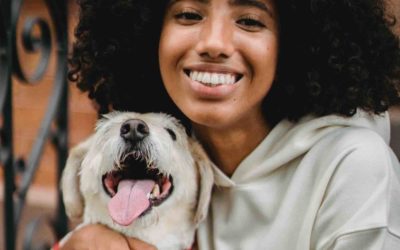 Part 1 of Kathlene McGovern's 2 part series on the best and safest ways to travel with your furry friends!
Dove Rose give us ideas on how to stay curious! Keep it Fresh in the Kitchen, on the Drive and in your Life. New ideas to keep our mind alive!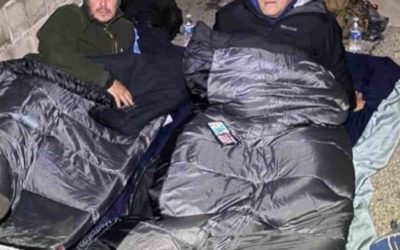 Ken Craft of Hope of the Valley lives unhoused on the streets of the San Fernando Valley for 100 hours and shares the challenges, insights and struggles he faced on this journey.