Whenever my Grandma Bernice saw my cousin Susan she would gather Susan into her arms and pat her hair. "Look at these beautiful curls and ringlets. Like tiny sausages." Susan would climb on to her lap. My Grandmother would play with her curls while she caught my mother and aunt up on family gossip.
Once Grandma Bernice picked up my hair and let it fall through her fingers. "Hmmm…stringy." She dropped it like a piece of cheap fabric. My mother, grandmother and aunts judged everyone by their appearance. That's just the way they were.
Once, when my mother came to see me in a play in Washington D.C., her first words backstage were, "Honey, you looked tired and thin up there. And what was with that costume? Couldn't they come up with something more flattering?"
"Mom, I was a destitute streetwalker in Dostoevsky's Russia."
"It doesn't matter. You shouldn't look like that in public."
These tapes are implanted in our heads. It takes a lot of living to unwind them. 
Our Idea of Beauty Can Change
But sometimes things happen that offer alternative ways of seeing.
Years ago, I was in the Cinque Terra, a string of ancient fishing villages on the Ligurian Sea. They are linked by hiking trails and vineyards, with tiny beaches in each town. On a hot July day, my husband and I stopped in Vernazza, one of the villages, and went to the beach for a swim.
There sat a woman, probably my mother's age at the time. She had tanned skin. She looked strong and healthy. I was certain my grandmother, mother and aunts would not have called her beautiful. But she was to me. She had a picnic and a towel. She sunned herself. She took leisurely swims in the cerulean blue sea and got out, drying herself off with slow, calm movements. At various intervals during the afternoon, she snacked on grapes and cheese. As the sun began to set, she uncorked a bottle of wine and took sips, gazing at the sun dipping into the horizon of the waves. She was completely at ease with herself, her body, the nature that surrounded her. She didn't need approval from anyone.
She was delighted with herself and her solitude.
My Grandma Bernice passed away long ago. My Mother passed away last year. They were strong, resilient Nebraskans. They taught me many good things. But they also judged people by their appearance. Even now, those voices sometimes echo in my mind.
Our notions of what is beautiful are built in our childhood and rearranged, if we are fortunate, as we grow older. In my weaker moments, I become that little girl standing next to cousin Susan, wanting approval. In my best moments, I am the lady on the beach in Vernazza, loving solitude, feeling whole; utterly content.
A Grandparents Journey To Their Grandchildren
Kate Fuglei
Kate Fuglei is an actress and singer who divides her time between Studio City and Brooklyn. She has appeared in over forty episodes of television, including most recently in one of the first episodes of STAR TREK/PICARD.  She is a published author with two novels based on the lives of the physicist Enrico Fermi and the educator Maria Montessori. The greatest blessing in her life is her marriage to writer Ken LaZebnik and her two sons, Jack LaZebnik and Ben LaZebnik.  They inspire her every single day.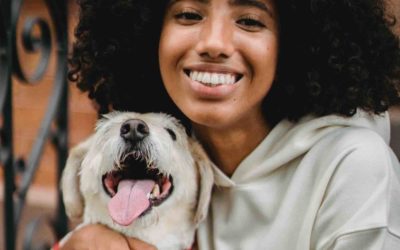 Part 1 of Kathlene McGovern's 2 part series on the best and safest ways to travel with your furry friends!
Dove Rose give us ideas on how to stay curious! Keep it Fresh in the Kitchen, on the Drive and in your Life. New ideas to keep our mind alive!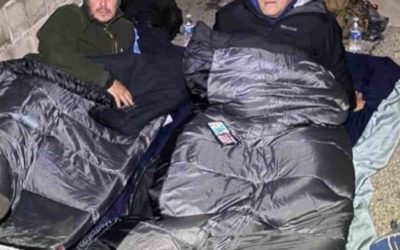 Ken Craft of Hope of the Valley lives unhoused on the streets of the San Fernando Valley for 100 hours and shares the challenges, insights and struggles he faced on this journey.