Following our discussion of "Being Present", Cheryl Farrell looks at the word "present" and challenges us to stay in the now.
Thank you, Cheryl!
There are at least three ways to use the word "present."
One is to receive a gift and a second is to be a gift to others by way of our attention and care. This time of year, gift-giving is top of mind.
A third use of the word "present" is about time. That is, living fully in the here and now. This is especially difficult given the human impulse to escape scary times. 
How Do We Stay Alert and Hopeful?
I find the answer in classic literature as well as modern times. Charles Dickens' A Christmas Carol takes us on mystical time travel to see how Ebenezer Scrooge, the uncaring miser, is transformed in his present moment.
Social media influencer and researcher Brené Brown challenges us to write what matters most on a piece of paper the size of a sticky note. She says, "I carry a small sheet of paper in my wallet that has written on it the names of people whose opinions of me matter. To be on that list, you have to love me for my strengths and struggles …"
After completing her challenge, I found no room for what happened in the past or what I imagine for the future. That small square is fully dedicated to my present (time) and is a gift to myself and others.
Living in the moment is …
A delicate balance between two extremes. On the one hand, ignoring the past and on the other, obsessing with the future.
Gratitude for material and spiritual, big and small things. (I am grateful for the 72 beats of my heart in the minute it takes to read this article.)

Giving a sweet kiss to the past, a gentle nod to the future, and a full embrace of the present
What do a red bicycle, a 60's stereo system and a four leaf clover have in common? Our guest writers share the best gift they have ever received. It's amazing how different all the answers are and makes us think — what's my favorite…
Full disclosure – I'm not as nice to myself as I could be. I sometimes don't truly uplift ME. So, after a good amount of soul searching…
Cheryl Farrell
Cheryl Farrell is a corporate communications consultant and performance storyteller in Southern California. She has decades of experience in healthcare, education, and financial services. Cheryl was an original cast member of the Jeopardy! Clue Crew and toured the world appearing in more than 1,000 video clips. As a public speaker, she often examines how older black women excel at the intersections of race, gender, and age. Cheryl has a master's degree in Communication Management from USC and a bachelor's degree in economics from UCLA. She is married and has two adult children.
Photo credit - NiketaCH Photography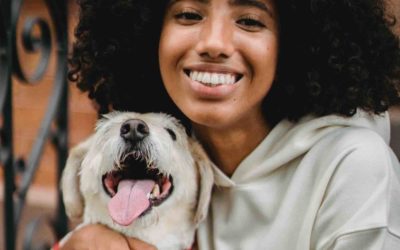 Part 1 of Kathlene McGovern's 2 part series on the best and safest ways to travel with your furry friends!
Dove Rose give us ideas on how to stay curious! Keep it Fresh in the Kitchen, on the Drive and in your Life. New ideas to keep our mind alive!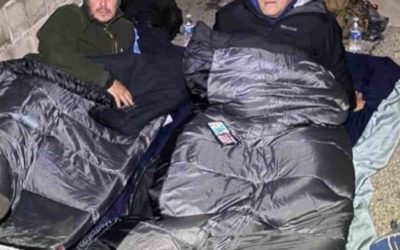 Ken Craft of Hope of the Valley lives unhoused on the streets of the San Fernando Valley for 100 hours and shares the challenges, insights and struggles he faced on this journey.