Our insidewink team likes to
share the good
So when we find something we love, we want to share it with you! Here's this month's picks of what's good… White Fragility (an important read), Hot Spots, Jams, Hand Wash and Bathroom Tissue!
I have a passion for excellent jam…and Bonnies' Jams are just that!  
I really love all of her flavors, however right now I'm enjoying their Peach Ginger & Strawberry Rhubarb. Visit their website, to find wonderful recipes along with great ideas on how to use jams on more than toast…but hey, that's good enough for me.
Bonnie's Jams Website
Raw Sugar Moisture Loving Hand Wash
Just like everybody, I'm washing my hands A LOT! That's why I'm so glad that I was introduced to this wonderful moisturizing hand wash from Raw Sugar Living! Raw Sugar Living is a California based company that makes all their products "fresh with ColdPressed ingredients, organic extracts, plants and essential oils." Believe me their products all smell and feel so good.
The Raw Sugar Moisture Loving Hand Wash is made from watermelon and fresh mint. It has a rich lather and actually feels cool as you soap up… and the scent is sooooo delicious, I don't mind standing at the sink for those 20 seconds (recommended Co-vid washing time 🙂 ) I think the best thing is that my hands feel good even after washing 10 times a day!
AND possibly the BEST part? For every product sold, Raw Sugar donates 1 bar of soap for families in need, up to 5 million yearly
I'm a new fan of Raw Sugar Living! 
Raw Sugar Living Website
White Fragility- why it's so hard for white people to talk about racism
This is one those books that is good to read right now, but hard to digest. Especially if you are white. Before reading Robin DiAngelo's book, I thought I was a nice white progressive person; kind to everyone, including people of color.
But DiAngelo has pulled back the veil and shown me the truth of how I contribute to the white supremacy narrative!
Her book challenges us to re-think systemic racism and white supremacy in this culture. The book helped me discover that I am part of the white privilege that lives comfortably in this world. And because of that comfort, change is challenging. I have no idea what it means to be a person of color nor will I ever. But I can help change the narrative. "White Fragility" has helped me to become aware of how I contribute to racism and change that paradigm through listening and learning. Like anything, it takes practice and time to change. DiAngelo's book inspired me to make that change!
White Fragility On Amazon
Love it? No. Like it a lot? Yes! The Skyroam Solis X portable 4G LTE WIFI hotspot is great for people who absolutely need internet connectivity and don't want to mess around with changing wireless plans or worry about overage charges.
Love it? No. Like it a lot? Yes! The Skyroam Solis X portable 4G LTE WIFI hotspot is great for people who absolutely need internet connectivity and don't want to mess around with changing wireless plans or worry about overage charges.
We used this device for a road trip across the US where we knew our final destination would not have internet service. We purchased the $99/mo unlimited plan with high speed data up to 20GB. This worked great! We were able to do our work on the road with decently fast and reliable internet speeds. Even while driving through completely desolate areas (although it sometimes took a minute) we were able to connect to GPS and internet when our wireless plan coverage was lacking.
Why do I only like it a lot and not love it? First, the price tag is a little high if you are not going to be using it often. I decided to bite the bullet on this one because I will be using it throughout the year and it is peace of mind for me having backup WIFI in emergencies. Secondly, while the initial 20GB of data is at a very good high speed, after that is all used up, the speed drops to a snail's pace until the plan renews. It was painfully slow and no option within the monthly plan to pay more to fly fast again before the renewal date. (Hint, hint Skyroam)
I'm still happy I bought it. It provided us with the dependable internet connectivity we needed without contracts, was easy to set up and easy to use. The Solis X battery lasts all day long and allows me to work from anywhere in the US and internationally. Just remember to do your initial set up before you hit the road because you will need internet to do so.
Besides their monthly plan, Skyroam also offers GoData, Day Pass and rental options for when you only need WIFI for a day or sporadically.
Skyroam Website  
Stephen O'Bryan recommends
Scott Essential Professional Bulk Toilet Paper 
I'm not going to lie. When the COVID crisis first hit my neighborhood there was a real toilet paper shortage. Anyone who tells was no big deal is lying to themselves and possibly you.
As soon as I could see that people were making a mad dash for toilet paper I ran home and got on Amazon but then I was hit with an overwhelming selection of brands that I had never tried and had no idea if they were any good! I quickly made a decision based on customer reviews and finally decided to go with the Scott Essential Bulk Toilet Paper.
I'm not sure how to properly describe this toilet paper so I'm lifting right off the product description: "Each sheet is strong and absorbent, giving you a consistent, reliable experience for your bathroom visitors (even in high-traffic / commercial/industrial areas)." On top of that, it's environmental! The Scott Essential Professional Bulk Toilet Paper is "100% recycled fiber (RF) content; it meets EPA standards and is FSC and EcoLogo certified." You can really ask for more than that. However, if you do want more you'll be fine. This bulk order comes in 80 individually wrapped rolls.
Find it on Amazon
Jeannette DuBois recommends
Naturalive Anti-Mosquito Incense Sticks
Love being outside but hate the feel of putting on bug-spray or the smell of Citronella candles? Try Naturalive Anti-mosquito incense sticks. They are 100% natural and environmentally safe. While they do have some Citronella in them, they don't have that overwhelming scent. Instead, they smell mostly like a nice campfire. Set one in a small pot on your table or several into the ground around your yard and enjoy your personal "great outdoors" without the bites and itching.
Available on Amazon.
Have You Tried Our Good Finds?
Let us know what you think in the comments below!
See What Else is Good

Here!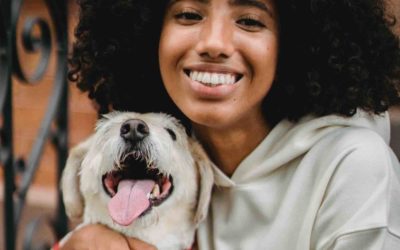 Part 1 of Kathlene McGovern's 2 part series on the best and safest ways to travel with your furry friends!
Dove Rose give us ideas on how to stay curious! Keep it Fresh in the Kitchen, on the Drive and in your Life. New ideas to keep our mind alive!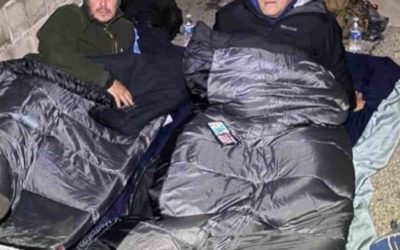 Ken Craft of Hope of the Valley lives unhoused on the streets of the San Fernando Valley for 100 hours and shares the challenges, insights and struggles he faced on this journey.