I've always loved jigsaw puzzles.
I find jigsaw puzzles so incredibly soothing, and to me, they're like the Law of Attraction in visible form. I ask, and it is given.
I completed my first 1,000 piece puzzle by myself when I was around 5 years old. One of the first things I purchased when I learned that we needed to stay home for an extended period of time was a 2,000 piece puzzle. It's larger than any other one I've done, and it has been a quiet blessing in these times.
Over the years, I have occasionally treated myself to the luxury of doing a puzzle, and when I do, I usually start thinking about how putting a puzzle together is a great metaphor for life. We start with the easiest pieces – the outline – the ones that fit together without much effort or concentration, the ones that we intuitively know are to be connected.
Once we have those in place, the next part inevitably catches our eye. Maybe it's a vibrant color, or a sign with letters, but whatever the case may be, if we're open to it, that section reveals itself to us rather quickly. While looking at the box to know what's coming may be some people's method for putting a puzzle together, I prefer to be surprised and to let the magic happen organically. I love that rush of excitement when a new color jumps out at me. I love the feeling of knowing instinctively where a piece will fit before I even pick it up. I love the feeling of reassurance when it goes where it's supposed to. I never get upset when something doesn't fit. Why do we do that in life?
With this particular global jigsaw puzzle, I don't know what the bigger picture is.
The gifts of this quiet time at home have been abundant.
Without being fully aware of it, this simple way of life is what I had been craving. All the noise has fallen away, and what remains is love, faith and peace. Love for those closest to me, for all those people who are using their kindness and creativity to help others, faith in the goodness of humanity, faith that we are stronger and more resilient than any current situation, and a deeper sense of peace, knowing that while I am not in control of what's happening, I have the power to use my thoughts to be part of the problem or part of the solution.
In the midst of these gifts is joy and gratitude for the blessings we've already received, and for those that are on their way, for the people who are working to keep us safe, and for all who are choosing to love in bigger ways than ever before. I think that this situation is bringing out the very best of humanity.
Why do we try to cram a piece in that doesn't belong?
Maybe it's not for me to know. One thing that has become evident is that we are united in a way that I never could have predicted. What if each of us is a piece of the universal puzzle? What if we all fit together by simply doing our part? What if we are here to be our best selves, and to trust that one way or another, there is something greater that holds us all together? What if love is the heartbeat of all that we do?
I've decided to ask myself each morning what I can do to comfort and nurture myself. Today, I'm giving myself the gift of a relaxing jigsaw puzzle, which gives me time to reflect on all the good that's already in my life, and to dream my big dreams about what I want to create. It's my own personal, much-needed retreat.
3 Ways to Nuture Yourself and Create Inner Peace
Disconnect before bed.
I've started doing this recently, and it's a beautiful way to ease into sleep. I turn off the wifi on my phone and ipad each night, at least an hour before I'd like to sleep. I also keep a pen and paper by the bed, so that I can capture any ideas I have, without needing to take immediate action on them and amping up my energy. (Has anyone else ever found themselves looking up farmhouses in other states at 2 in the morning?) By creating a peaceful setting before bed, I find myself waking up more refreshed the next day.
Find your rhythm.
I tried forcing myself to be a jump-out-of-bed-and-take-life-by the-horns kind of person. It turns out that's not my style. I like to ease into my day. As soon as I wake up, before I even think about getting out of bed, I find a soothing audio recording to listen to. I love the works of Abraham, as I can search for any topic I want to hear. At some point, something in me clicks and I know I'm ready to get out of bed and move on to my next practice.
Use a mantra.
One that has helped me tremendously lately has been "When I am relaxed, all good flows to me." The key for me is noticing when I'm out of alignment, when I am buying into stress and panic, and bringing myself gently back to a place of peace. This is something I can do anytime, anywhere. It's a practice, and it feels so good to give myself that gift of calming self-talk.
BY NATALIE SORIANO
Natalie has a passion for personal growth and development, spirituality, farmhouse makeover shows, crafts and Pinterest boards.  Her biggest desire is to live life fully expressed.  She loves being a part of the "What If" UP movement, and has her eye on a career in design.  She currently lives in beautiful Valencia, CA with her loving, teddy bear of a husband. 
To find out more, visit www.thejoyfulgenie.com.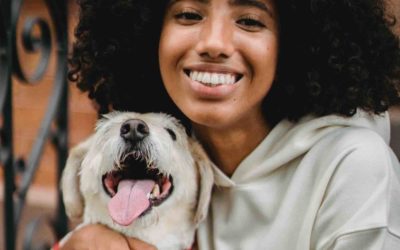 Part 1 of Kathlene McGovern's 2 part series on the best and safest ways to travel with your furry friends!
Dove Rose give us ideas on how to stay curious! Keep it Fresh in the Kitchen, on the Drive and in your Life. New ideas to keep our mind alive!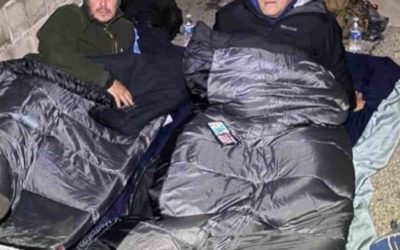 Ken Craft of Hope of the Valley lives unhoused on the streets of the San Fernando Valley for 100 hours and shares the challenges, insights and struggles he faced on this journey.