I'm continuing my theme on Short Term Rentals with the Australian Reality Show Instant Hotel.
Although I'm staying true to my theme of Short Term Rentals, this show is a little different from my previous article. Stay Here was about Genevieve Gorder and Peter Lorimer traveling through the United States and helping really nice people spruce up their short term rentals and improve their marketing. 
In contrast, Instant Hotel is a competition between owners of what Australians call "Instant Hotels." Here in Los Angeles, we would refer to them as Short Term Rentals that you may know as brands like Airbnb or VRBO. The owners travel through the beautiful Australian countryside visiting each of the Instant Hotels and rating them. Keep in mind that this show is a competition. 
As you watch the show you witness quite a bit of gamesmanship between the various owners.
They create alliances and use strategies to lower their competition ratings and improve their own. While this is not the television show Survivor where the competition can be cruel it is still competitive. The entertainment value is quite high as you see the sets of owner's personalities come through during the show.
The thing that I find compelling about Instant Hotel is that each Instant Hotel you visit is quite different from the others. They all seem to mirror the personality of the Instant Hotel's owners as well as the locations where the Instant Hotels are located. If you watch the entire season, and I think you will, you'll travel from the very rural bush country to the wine regions, to the rain forest and of course the bustling surf and coastal cities.
Don't be fooled into thinking that this is just another reality show.
This is a travel show in reality show's clothing. I thoroughly enjoyed seeing the locations and cultures of various areas of Australia. Hearing the slang and accents that are foreign to me was fun. It wasn't difficult to follow and as you've probably figured out I'm a sucker for good filming. Instant Hotel didn't let me down!
This show is suitable for:
All Ages
I describe the show as:
Entertaining and Informative
The nature of the show is:
Reality & Travel 
Our Happy Headlines for March 2020 spotlight uplifting, funny and inspirational feel-good news stories to make you smile.
Get Your Good News Here!
By STEPHEN O'BRYAN
Former Captain of a fictious submarine, he likes to talk about Search Engine Optimization, Content Marketing, and his Type 181 Volkswagon Thing. He can often be found playing X Box with his kids or camping at the beach with his family. Steve will often say things like "it's the people that matter" and "what type of ice cream do you have?" Generally happiest around people with a camera in his hand.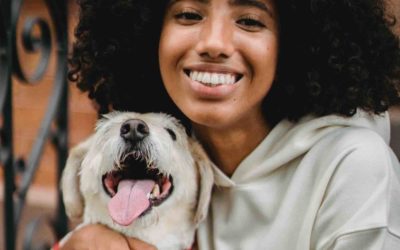 Part 1 of Kathlene McGovern's 2 part series on the best and safest ways to travel with your furry friends!
Dove Rose give us ideas on how to stay curious! Keep it Fresh in the Kitchen, on the Drive and in your Life. New ideas to keep our mind alive!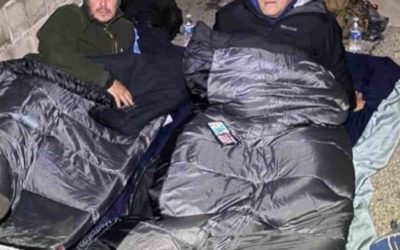 Ken Craft of Hope of the Valley lives unhoused on the streets of the San Fernando Valley for 100 hours and shares the challenges, insights and struggles he faced on this journey.