A Lifetime of "Breaking News"
I have a heart condition and my husband and I both work freelance as actors… so, just like many people, during these times I feel fear and worry and dread about both health and finances.
I was also raised by two parents who were newspaper reporters. My Dad won a Pulitzer Prize, my Mom wrote a weekly human interest column… so, growing up in our Bronx apartment – the news was king.
Our small black & white TV was always on.
My Dad sat at a tray table in front of the TV and ate dinner so he would not miss any news report. He knew Walter Cronkite personally and actually worked for CBS news for a while. My parents were hard core. They woke me from a sound sleep when Bobby Kennedy was shot, they quizzed me on the moon landing, they watched every minute of Watergate. It was very important. This continued for both my parents' entire lives…
Now here we are. All of us. At home. Everyday. Myself, my husband, my two adult children. We are taking the "safer at home" request very seriously. I wake up and on goes the TV news. I have it on all the time, just like I was modeled, so I won't miss a thing. I mean, I'm scared and I want to know everything. Then, last week, Emilia my daughter walked through the living room and asked that I turn the news off. I couldn't believe it.
She asked, "How does all this constant news help you?"
I tried to explain… but I fumbled. Why was I constantly watching? She asked that I listen to it…. really listen… from a distance. I stopped just absorbing it and I stepped back and I LISTENED. Everything was dire. Everything was ominous. I got teary eyed. And I shut it off.
I do still watch Governor Newsome and Mayor Garcetti and sometimes the White House updates…but, I think for the first time in my life, the news is not on in the morning and for most of the day.
I wasn't sure what to do. I think I was addicted. It was a lifetime of the "Breaking News" droning on.
So, I started walking everyday. At first it was a fast walk. Then I realized I had lots of time, so it became a very long stroll.
I saw a ladybug.
I watched popcorn clouds silently pass overhead.
To keep myself socially distant from a couple, I walked into the street and saw a tiny, tiny patch of green in a crack that looked like a whole world. It reminded me of Dr. Seuss' "Horton Hears a Who!"
I waved to so many neighbors.
I called the fire department to see if they wanted a pizza delivery.
The world is still here.
Love is still present.
These small gifts bring me peace.
These moments give me strength to hope, to believe it will be alright.
By ALISON MARTIN
Alison Martin -- wife, mom, Emmy-award winning actress, writer, chocoholic. Bronx Italian, daughter of Pultizer Prize winning reporters, who also identifies as L.A. Irish. Shout outs: Dan, Em, Brady, pooches - LuLu & Ted, friends, Mother Earth, serendipity, peace, VIPHS, living life like your socks feel real good.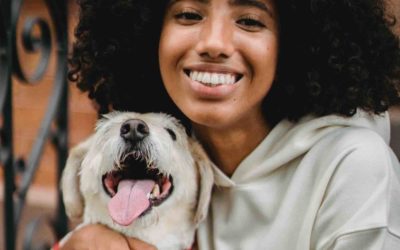 Part 1 of Kathlene McGovern's 2 part series on the best and safest ways to travel with your furry friends!
Dove Rose give us ideas on how to stay curious! Keep it Fresh in the Kitchen, on the Drive and in your Life. New ideas to keep our mind alive!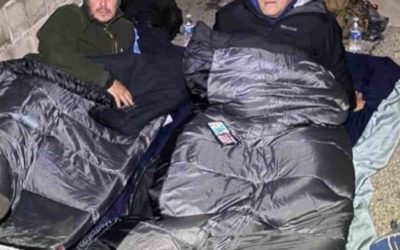 Ken Craft of Hope of the Valley lives unhoused on the streets of the San Fernando Valley for 100 hours and shares the challenges, insights and struggles he faced on this journey.