I come from a blue-collar family in Omaha Nebraska. My father hung drywall for a living and I doubt seriously whether he ever entered an art gallery. He did not wear a beret, frequent coffee houses or discuss Proust. He was not a perfect man or a perfect father. He had anger issues and was often deeply critical of his children. Like all of us, he had imperfections. He also had traits that made him unique and admirable.
He loved bluebirds. This avian love urged him to design and make bluebird houses. The small houses were built just for the delicate birds. He cut the pieces, put them together and painted them with Norwegian designs.
He loved ice cream and spent many Sundays, on the way home from church, buying rock salt, churning the cream by hand, putting in real vanilla pods and making ice cream that, despite all the artisanal shops now in abundance, has never been matched, in my memory, for flavor.
The things he created made a ripple effect of lived experience and goodness.
For the past thirty-five years, my friend Marjory has gone every Saturday to the Union Square farmer's market in New York City. She arrives as the sun is coming up and walks from stall to stall, talking with the farmers, who have become friends. They discuss their lives, their joys, their sorrows, while recommending the best mushrooms, the sweetest strawberries. She drives to DiPaola's in Little Italy where she tastes the best prosciutto and shares a laugh over bits of salty parmesan. She knows the owners, their children and their grandchildren. She ends the day at Sullivan Street Bakery in Hell's Kitchen, sharing advice with one of the counter women who has just had a baby.
Marjory brings home her bounty and washes the lettuce with care, each leaf glistening after its bath. She places her cherry tomatoes in a circle on the counter; they will make marinara sauce for a cold night later in the week, or be eaten all by themselves; so sweet they are almost like candy.
Her meals are creations of comfort and invitation. They are creations of the web of love she experiences and feels.
Moments of creativity can be part of every moment of life.
Creativity doesn't have to be restricted to writing a poem, painting or singing an aria, although those are worthy occupations. Creativity can happen when we take the time to really see the world around us. When we stop and really listen to our partners and friends. When we allow ourselves to feel the emotions and responses those relationships evoke. It happens when we do something with a kind of care and focus and pride that both allows us to revel in our humanity and invites others to do the same, finding our truest selves and seeing what is new and unique in each moment.
Kate Fuglei
Kate Fuglei is an actress and singer who divides her time between Studio City and Brooklyn. She has appeared in over forty episodes of television, including most recently in one of the first episodes of STAR TREK/PICARD.  She is a published author with two novels based on the lives of the physicist Enrico Fermi and the educator Maria Montessori. The greatest blessing in her life is her marriage to writer Ken LaZebnik and her two sons, Jack LaZebnik and Ben LaZebnik.  They inspire her every single day.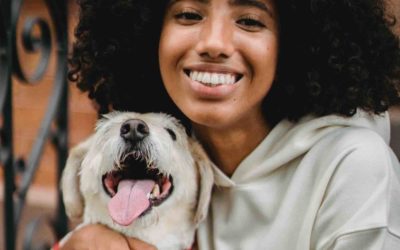 Part 1 of Kathlene McGovern's 2 part series on the best and safest ways to travel with your furry friends!
Dove Rose give us ideas on how to stay curious! Keep it Fresh in the Kitchen, on the Drive and in your Life. New ideas to keep our mind alive!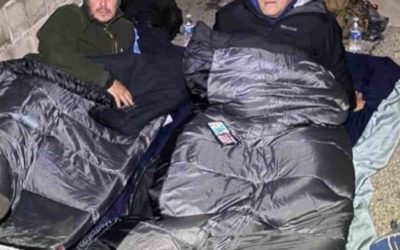 Ken Craft of Hope of the Valley lives unhoused on the streets of the San Fernando Valley for 100 hours and shares the challenges, insights and struggles he faced on this journey.