We use them and we love them.
Our insidewink team likes to share the good. So when we find something we love, we want to share it with you! Here's this month's picks of what's good…
I discovered The Huntington Library, Art Museum and Botanical Gardens in the late 1980s. 
I went there with my step grandmother, and I remember being in awe. It had everything I loved;  stunningly beautiful gardens, (Rose, Desert, Japanese and more) a glorious English tea house, an art museum, and a truly fabulous gift shop.  The Huntington has gone thru a major renovation, and now it's more better than ever!  Incredible restaurants, a Chinese Garden and some how they made the gift shop even better (because it's bigger).
And if that weren't enough, the Huntington offers some really great workshops to participate in;  for instance, learn to create watercolors inspired by the art of Chinese brush painting in Nan Rae's up coming class on November 20th…no experience required, which is good thing.  insidewink featured Nan Rae  a few months, if you get a chance to take a class with her – you will love it!
I like to visit The Huntington at least once a year, and with so much beauty to experience you'll be glad you took a day to visit this truly remarkable place too.
The Beastie Boys were a huge part of the soundtrack to my teenage years and it continued into my adult life. You can imagine how excited I was to learn that Mike D and Ad-Rock wrote a book! An autobiography! Amazing! I don't want to reveal any spoilers but I can tell you that it's full of great stories and hip hop history. The book is fat, very fat and it's intimidating to view but as soon as you start reading the pages will fly by. This book is a must-read for any hip hop fan but it's an extra must-read for anyone with a love of the Beastie Boys.
Polly's Gourmet Coffee is a comfy, cozy neighborhood coffee house in the beachside community of Belmont Shores, CA that serves up some damn good coffee. Owner Mike Shelldrake has been freshly roasting coffee beans right in his store in his vintage 1929 German Probat coffee roaster for decades. He knows his coffee, loves his customers and gives back to the community that he's been a part of since 1976 regularly.
Polly's serves up specialty coffee drinks, teas, fresh baked pastries and punny jokes daily. Stop by and say hello or place your order online to have great coffee delivered to your door. Try one of my go-to faves … La Minute Costa Rican or Alan's Blend!
And you can get any of their coffees in Single Brew Cups for your Keurig!
Let us know what you think in the comments below!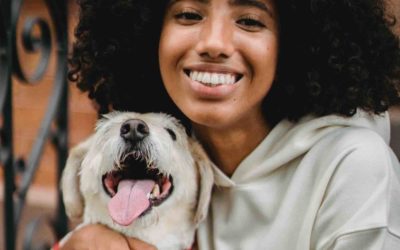 Part 1 of Kathlene McGovern's 2 part series on the best and safest ways to travel with your furry friends!
Dove Rose give us ideas on how to stay curious! Keep it Fresh in the Kitchen, on the Drive and in your Life. New ideas to keep our mind alive!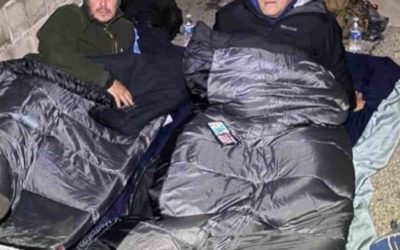 Ken Craft of Hope of the Valley lives unhoused on the streets of the San Fernando Valley for 100 hours and shares the challenges, insights and struggles he faced on this journey.