~ Guest Writer, Melanie Moore ~
Melanie travels around in a VW book bus (now we want one, too!), so who better to recommend some interesting reads for us?
Home. Family. Comfort.
Great Reads for November
As I flip the calendar to November, I look forward to a season of family gatherings and holiday festivities. Is it just me or does this time of year always produce an inner longing for "home"? Home being not just a physical place, but a state of being, a sense for comfort and belonging. This month I have chosen a few titles that center around family and that desire we all have to find "home".
This Tender Land
by William Kent Krueger
I have no doubt that this new release that just came out in September will become a favorite to many. It's storytelling at its best. I was immediately sucked in with the opening words, "I am a storyteller. I live in a house in the shade of a sycamore tree on the banks of the Gilead River. My grandchildren call me a liar but I remind them, 'Not a liar. A storyteller'. There will be courage in this story and cowardice. There will be love and betrayal. And, of course, there will be hope. In the end, isn't that what every good story is about?" Oh my heart! This beautifully written tale is the epic journey of four orphans searching for a place called home.
Find This Tender Land at an Indie Bookstore near you on IndieBound.org
I Capture the Castle
by Dodie Smith
This lovely novel was first published in 1948 and is one of my all-time favorites. The setting takes place in 1934 in the English countryside where the main character, Cassandra Mortmain, lives in a dilapidated castle with her family. You're enchanted already aren't you?! It's a coming of age story where seventeen year old Cassandra is trying to understand her Bohemian, untraditional family and the yearnings of her own heart. The reading is both gentle and charming. It's one of those books you want to curl up with in front of a cozy fire sipping a cup of tea.
Find I Capture the Castle at an Indie Bookstore near you on IndieBound.org
The Honey Bus
A Memoir of Loss, Courage and a Girl Saved by Bees
by Meredith May
If it's a memoir you are looking for, then I highly suggest you get your hands on this one. I'm a bee lover so I was immediately drawn to the title. Not only will you learn a lot about beekeeping, but you will be swept into a beautiful story of a grandpa's love and how he impacted Meredith's life with gentle storytelling and the healing power of beekeeping. It's a captivating memoir that at times will break your heart but will also fill you with hope and grace.
Find The Honey Bus at an Indie Bookstore near you on IndieBound.org
Here's Melanie and the coolest Book Bus ever…
Melanie Moore
I love books. I mean I really, really love books- the feel of them in my hands, the smell, the artistic covers and the words found among the pages. So when I retired from 25 years of teaching in inner city schools around the country, I decided to steal my husband's 1962 VW truck, load it with books and hit the road. When I'm not reading, I'm watching classic films like Rebecca or The Picture of Dorian Gray and knitting. I'm also known to frequent vintage clothes shoppes and donning said attire. In fact, I do believe I was born in the wrong era.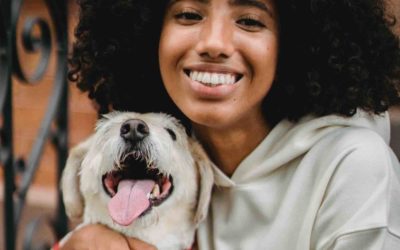 Part 1 of Kathlene McGovern's 2 part series on the best and safest ways to travel with your furry friends!
Dove Rose give us ideas on how to stay curious! Keep it Fresh in the Kitchen, on the Drive and in your Life. New ideas to keep our mind alive!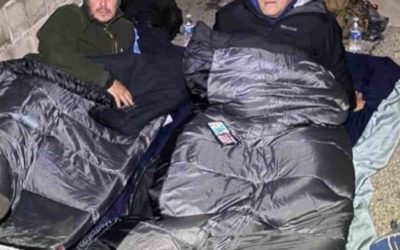 Ken Craft of Hope of the Valley lives unhoused on the streets of the San Fernando Valley for 100 hours and shares the challenges, insights and struggles he faced on this journey.