We use them and we love them.
Our insidewink team likes to share the good. So when we find something we love, we want to share it with you! Here's this month's picks of what's good…
When I need a quick fix…something to eat to tide me over either in the morning or mid afternoon, my first choice is the KIND bar.  They use whole ingredients like, nuts, oats, dried fruits and honey.  I also appreciate the mission statement behind this company.  Kind is good to humanity…by spreading kindness and fighting hunger… and that's good enough for me.
My father and I live in different states and I get worried about him sometimes. He's not the young man he once was and I started searching for products that would make his life easier and allow me to worry about him less. Fortunately, my Dad's not one of these old geezers who's afraid to try new technologies so when I stumbled across the Echo Shot 5 on Amazon.com I decided that I'd buy one for myself and one for my him. I was curious to see if he could get it set up by himself and use it to make video calls. It turns out that the setup was a breeze and we were soon talking to each other face to face albeit from different sides of the continent. It gives me peace of mind to know that all he needs to do is to speak up and he can reach me without needing to find his phone. 
jeanette Dubois recommends
If you're in the mood for a great cuppa Joe, look no further than Marie et Cie. Or maybe you're in the mood to do a little boutique shopping for yourself or for gifts. Again – look no further than Marie et Cie.
Located only a block from me makes it easy for me to love this place, but the fact it has slowly grown over the years from a quirky antique store that sold some coffee and gelato to a full-on café experience with great food and a great atmosphere as well as great antiques and other items to peruse while you're there just puts it over the top.
Their new chef is the bomb and their menu is constantly expanding. Breakfast and lunch is served til 3pm daily, bakery items, fresh cold-pressed juices and other small food items are available all day. And don't forget that real Italian Gelato. With unique indoor and outdoor seating and free wifi, it's a great place to bring your laptop and finish that novel you've been working on, or view your favorite website – like insidewink.com. This charming place rivals any European café. I'd go there now even if I lived two blocks away. Or two miles for that matter.
Olio Olive Oils & Balsamics
How great is it when you stumble on a product you love while traveling and you can get it delivered to your door for free? It's awesome! Olio Olive Oils & Balsamics is a specialty store in one of the coolest small towns, Lititz, PA. The good people at Olio love to tell you about the profiles and share samples of each of their 125 hand picked flavors and varieties of oils and balsamics. They will also most likely tell you to try most over ice cream .. and you should!
Their website is chock full of recipe ideas and suggested pairings. Don't forget to check out their sea salts, flavored sugars, gadgets and crazy good honey selection. I picked up some Lemon in White Balsamic for salads and some Jalapeno Infused EVOO for grilling. Super tasty. The Tupelo Honey I could eat simply by the spoonful!
Great holiday gifts for your culinary friends! Free shipping on any order $50 or more.
Let us know what you think in the comments below!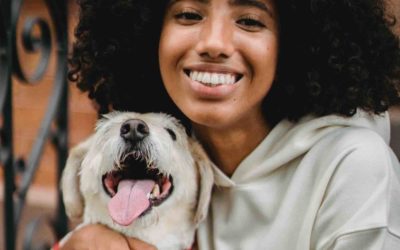 Part 1 of Kathlene McGovern's 2 part series on the best and safest ways to travel with your furry friends!
Dove Rose give us ideas on how to stay curious! Keep it Fresh in the Kitchen, on the Drive and in your Life. New ideas to keep our mind alive!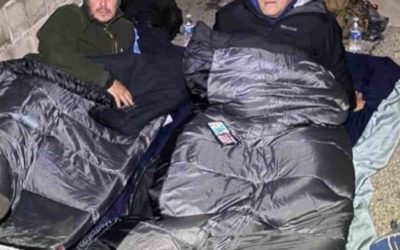 Ken Craft of Hope of the Valley lives unhoused on the streets of the San Fernando Valley for 100 hours and shares the challenges, insights and struggles he faced on this journey.