As I began writing this months' blog title, I meant to write "The Hole Left Behind" rather than "whole." Yet there it is – and I am realizing, it was what they'd call, perhaps a Freudian slip. Or an act of the universe, giving me a little lesson.
Because sometimes in letting go, there is a huge hole left behind. And surrounding that hole, is the rest, the whole of us.
And it hurts. It is missing that which was just taken. It is in pain from the excising which just occurred. It is confused by the sudden change in circumstance. It has no idea how to fill in that hole with the rest of the whole.
The idea is perhaps impossible to comprehend immediately following the moment when that part which was integrated into every cell of us is suddenly, perhaps dramatically, taken. How does the Whole left behind let go of that which had once been such an integral member, leaving the Hole it now surrounds? How does it go on?
For that is what letting go entails. Moving on. And sometimes we don't want to do that. Sometimes we want to live with that hole in the middle of the whole of us, and mourn its loss for awhile. Sometimes we take comfort in the hole and the reminder it provides of what once had been there. Sometime we refuse to accept the hole is there at all.
As I write this, I am in the middle of such a struggle. I am not writing this with any answers. I am on my way, right now, to say goodbye to someone I love. Someone I thought I'd be growing old with. Someone I had plans to enjoy time with, vacations with, holidays with, laughter with, memories with, joy with, grief with… for many years to come.
I will be sharing grief with her once more. Only this time is the last time, because it is grief over her.
I love her. And I'm going to miss her so very much.
She leaves behind her a hole large enough for the world to fit in. She leaves the whole of us confused with the idea of life moving on without her in it. She was one who was so incredibly present, so incredibly strong, so incredibly vibrant I honestly cannot imagine our family without her voice, her smile, her energy permeating it.
She wasn't larger than life. She was life – and she enjoyed very minute of it.
She enjoyed celebrating holidays with the entire family, opening her home to everyone and anyone they brought with them. She had a quick and intelligent sense of humor that often had me on the floor with laughter. She had a confidence I admired and tried to emulate. She had a beautiful, compassionate heart.
I love that she welcomed me into the family with a joke that immediately set me at ease and let me know just what kind of fun I was about to embark on in a relationship with them, and I instantly fell in love with her. I was so very happy, and felt so privileged, to be welcomed into her embrace.
I love our golf-cart rides together, following behind our husbands as they bet on their balls (and the jokes she'd make about that). Drinking our own special brand of "Mama's Juice" from her cooler (usually a Screwdriver – O.J. and Vodka) as we zig-zagged down the course looking for the last place we hit one of our own.
I love that when we came together to say goodbye to my father-in-law, our deep grief drawing us together in that little hospital room, she entered with a smile saying; "Hey there, Papa, we're all here for your launch party!" and broke up the tension of the moment with laughter just when we needed it most.
This is what I'll remember most about her – that laugh. That wicked sense of humor. That delight she took in living.
Because she really knew how to live – she did it well. That's why I am finding it so hard to imagine her not doing it any more.
 And yet… here I am, already writing in past tense about her, despite myself. Despite the fact I do not want this reality I now face, the one without her in it, to be true. The Whole of me is already filling in the edges of the hole she is leaving behind within me.
I guess it has to – it is a protective instinct. After all, if we do not, individually and collectively, as a Whole, come together during these times when a huge Hole has opened up in our lives, and through our grief, let them go, we would be unable to go on. And go on we must.
…Because we would become the Hole that would be opened up in someone else's Whole life if we didn't.
Grief is the first step in that process. Allowing ourselves to really, fully grieve is the only way to begin to release and let go. It is a cleansing, a clearing, a healing process. It is the way the edges begin to slowly rebuild themselves, to put on a scab and slowly help the pain to ebb away. And as that happens, as it flushes through our system, then we find ourselves, little by little, letting go… and going on.
It doesn't make it any easier, knowing this is a natural part of the process, knowing this is how it happens and it's OK, knowing what is coming and what my mind, heart and soul are about to experience in Spades will ultimately come out the other side showing Hearts. Personally right now, I'm a little kid inside having a tantrum over the idea of any of it. I don't want this to be real, I don't.
But it does give me strength to pick that child in me up and hold her close in my imaginative arms and remind her, it's all right to kick and scream right now, let those emotions out, let it all go indeed.
For on the other side of it, I will find myself Whole once more. Perhaps with a large scar – but whole.
And I'll be able to honor that part of myself that was lost, that I had to let go of – to honor her, the hole which is being created right now in the midst of the Whole of my family – by choosing to live as fully and fiercely as she did.
I will do my best.
(… in loving dedication to Tessie…say hi to Papa for me.)
Jeanette Elaine Dubois
Jeanette is a film & tv editor, writer, director and producer who's worked on Emmy & Telly Award winning shows, movies, and music videos for a variety of networks.  She's also a trained operatic who mostly sings to her cats now, though sometimes she expands her audience to her family & friends.  She loves gardening, good books, good wine, and good conversations, preferably all at the same time.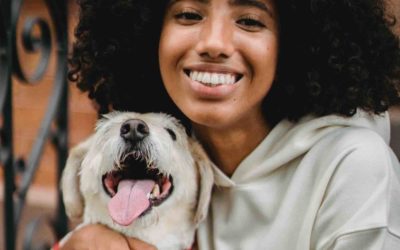 Part 1 of Kathlene McGovern's 2 part series on the best and safest ways to travel with your furry friends!
Dove Rose give us ideas on how to stay curious! Keep it Fresh in the Kitchen, on the Drive and in your Life. New ideas to keep our mind alive!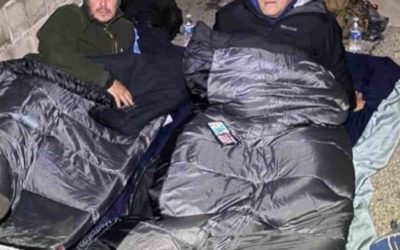 Ken Craft of Hope of the Valley lives unhoused on the streets of the San Fernando Valley for 100 hours and shares the challenges, insights and struggles he faced on this journey.