~ Guest Writer, JEANNE LAPORTE ~
I decided to walk the neighborhood where I grew up to get my steps in today.
As I made my way down my parents' front porch, I was overcome with gratitude, grateful that they are still alive and in our family home,
I walked onto the sidewalk and headed north. My heart was flooded with memories. I'm not sure if the tears trickling down my cheeks were happy or sad.
I remembered walking in this same direction in eight grade when my ritual began.
I would say the rosary, asking God to help me because someone hurt my feelings at school.
Wow! I pictured Steve and imagined him now. I wondered if he was happy, and hoped he was.
I remembered saying the rosary before asking my parents if I could go to Newport '69 at Devonshire Downs with my friends. It was part of our plan to celebrate our 8th grade graduation because we were all going to different high schools. I was convinced it was the prayers when my parents said, "yes"…and at that concert Jimi Hendrix sat on our blanket with us . He autographed my stomach!
I thought about Kelly, Kerry, Mary, and Lisa and wondered what they were up to now. And the words seemed to come through me, "May you be happy.May you be free from pain and suffering. May you live in this world joyfully and gratefully."
I remembered walking those streets off and on throughout high school…
after work at Ciccone's Italian Cuisine. I passed their old house and memories of Mr. and Mrs. Ciccone and the seven little Ciccone's made me smile. I am blessed that those kids are still family friends. "May you be happy. May you be free from pain and suffering. May you live in this world joyfully and gratefully."
When I was 18 I walked…
and said the rosary nightly while i sneaked cigarettes. Now, I saw the bushes where I would hide my clothes so I could change and hide the smell of cigarettes before walking back into the house.
I was right there on the sidewalk when Doug kissed me! I hope he is happy and free from pain and suffering. "And may you live in this world joyfully and gratefully."
Where has the time gone?
Yes, today I walked. The rosary has changed into other prayers and affirmations. And I'm different too, the girl who walked these streets is grown now, the dreams have changed, though some of them actually came true. " May I be happy. May I be free from pain and suffering. May I live in this world joyfully and gratefully.
Jeanne La Porte
Jeanne LaPorte is a widow, the lucky mother of 3 amazing Beings and blessed with a beautiful grandson. She is the 2nd of8 siblings, which is why she is so crazy. Being a Religious Science Practitioner, an Integrated Energy Therapy Master and former Psych Nurse helps her balance that out.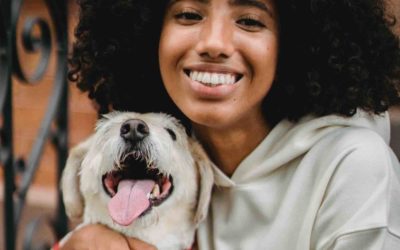 Part 1 of Kathlene McGovern's 2 part series on the best and safest ways to travel with your furry friends!
Dove Rose give us ideas on how to stay curious! Keep it Fresh in the Kitchen, on the Drive and in your Life. New ideas to keep our mind alive!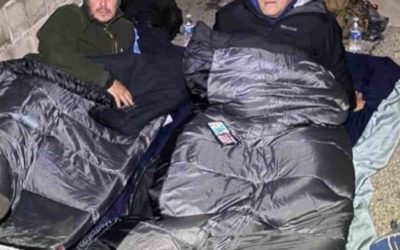 Ken Craft of Hope of the Valley lives unhoused on the streets of the San Fernando Valley for 100 hours and shares the challenges, insights and struggles he faced on this journey.