~ Guest Writer, David Steven Simon ~
I carry a quiet, secret silk purse of sadness wherever I go.
It's tucked discreetly into the pocket of my vest of memory and I am calmed by both its weight and terrified by its accessibility.
Its contents contain no currency.  Not the mortal kind anyway.
What it holds is the gold standard of where I have been.  Who I have invested in.  Who I have lost.
When I walk I can hear the jangle of its ancient coins, especially if I'm heading once again, in the wrong direction.
It is a mournful, seductive song that is always as close as faraway, which has become more and more, of late, an integral part of my own, personal soundtrack.
I can ignore it most of the time.  Because that is what we do.
But I know it's there.
Lying in wait.
Like a starving animal ready to pounce.
There are days, especially when I'm on the ascent, that I think the music has finally evaporated and its haunting melody has flown away for good.
But the minute that something goes wrong, no matter how small or trivial,  I can hear the metronomic tapping of the conductor's baton, the symphony warming up with its mutually agreed upon  key and before I know it I have become submerged in the opus, heading helplessly towards the crescendo.
There are cryptic lyrics built into the songs that are written in a private language of my own invention.
There are songs of my father lost to the sea when I was still young enough to be young.
There are songs of my mother, whose life was a perfect storm shared.
There are songs of my maternal grandmother, whose torment was the glaze that could not prevent her from cracking right before my very eyes.
There are songs of lost loves, some as recent as yesterday,  which toy with my soft egg heart, like Chaplin's blithely bounced about combustible globe.
There are songs of regret.
And almosts.
And should haves.
And why didn't they?
And what now?
But sooner or later the rain comes, with its muted, gray wash, cleansing me of the right now until I am mercifully renewed, as if the sermon has been not only received, but directly applied and I walk, with a steady gait towards the unknown, which does nothing more than side step me, with boots that jangle, like a secret silk purse, like we're in a country dance, where the guitar twangs like the life of Hank Williams whose life ended too soon.
Just like everything else.
David Steven Simon
David Steven Simon is a veteran TV comedy writer/producer who has either staffed, ran or co-created shows which includes "The Fresh Prince of Bel-Air," "Mad About You," "Sister, Sister," "The Wayans Brothers," "Full House," "Hearts Afire," "My Two Dads" and many more. His latest series is "There's Johnny" which he co-created with Paul Reiser which is currently streaming on Hulu. David wrote and directed two award winning comedy shorts, "That's News To Me" and "Dante and Beatrice." He is currently doing industry readings for his play, "Grave Doubts." He has also contributed over 500 essays for Huffington Post.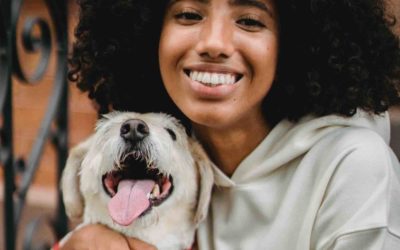 Part 1 of Kathlene McGovern's 2 part series on the best and safest ways to travel with your furry friends!
Dove Rose give us ideas on how to stay curious! Keep it Fresh in the Kitchen, on the Drive and in your Life. New ideas to keep our mind alive!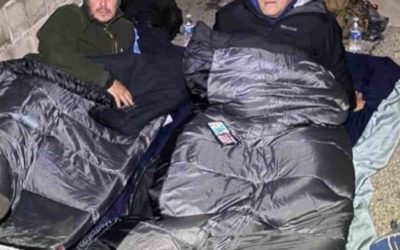 Ken Craft of Hope of the Valley lives unhoused on the streets of the San Fernando Valley for 100 hours and shares the challenges, insights and struggles he faced on this journey.