~ Guest Writer, Myra Slotnick ~
The other day, someone I follow on Facebook, someone I admire, mentioned me in a comment. This may not sound like much but there is a story…I discovered her in the form of a greeting card years ago here in Provincetown, where I live. It was a picture of "Mr Mustard" and Doris, a long and lengthy whimsical gent in a long flowing scarf and hat and his slightly over-fed Jack Russell terrier. It was called "Looking For Inspiration". In it, Mr. Mustard was looking at a full moon in a deep blue sky as Doris, at his feet, gazed dreamily up at him, for he was her moon. I placed the card by my computer screen for years, cherishing the sentiment of it. It was a time when I was settling in to be on my own, for what looked like forever. After all, P'town is not the place a certain person can meet another certain person…the only people who frequent are people who are already occupied or who are certifiable, and that's a fact and everyone knows it. So, it was quite all right by me, ambling up and down the long stretch of land, looking out to sea, walking my own dog, and sputtering words from whatever I was writing at the time. Every few weeks I'd stop by the card shop and hoard the new Sam Toft's, sending them for wed- dings and birthdays and thank yous and thinking of yous, for they are so full of delight. And then life has a way of finding you, as do people, and one day I found that certain someone, an un-certifiable one, and we packed up my boxes and I placed the deep blue card somewhere inside and now have, not only a four-legged someone, but a two-legged someone to look at the moon with.
A few days ago, Sam Toft announced to the public that she has been diagnosed with breast cancer, would be canceling her exhibits and appearances for the year, having the "Mustard Team" take over her shops. She shared this in her typical jubilance, with posi- tivity and humor and heart. Love messages and well wishes have been pouring in to her feed, mine included, and she has painstakingly responded to each and every one.

I will go through my boxes until I find the card and I will send it to her directly.
Myra Slotnick
Myra Slotnick is a playwright and activist and lives in Provincetown Massachusetts year round. She is currently at work on a book titled "Don't Make A Scene, A Memoir in Two Acts".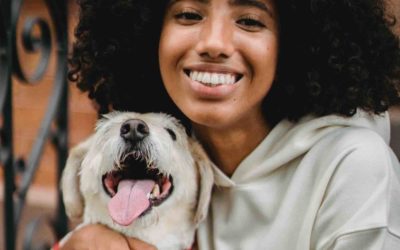 Part 1 of Kathlene McGovern's 2 part series on the best and safest ways to travel with your furry friends!
Dove Rose give us ideas on how to stay curious! Keep it Fresh in the Kitchen, on the Drive and in your Life. New ideas to keep our mind alive!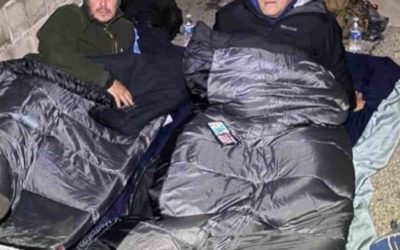 Ken Craft of Hope of the Valley lives unhoused on the streets of the San Fernando Valley for 100 hours and shares the challenges, insights and struggles he faced on this journey.