"Art feels like a conversation I get to have with countless people every day."
– Emilia Hagen, insidewink's artist of the month
Who or what inspires you?
I draw the most inspiration from the people around me. It might sound a little cliche but everyone has a story to tell and getting to hear people's tales makes me want to explore what makes them, them. I have characters that are patchwork quilts of different traits I have fallen in love with. I have stories that were written alongside friends who always seem to know how to ask the right questions. Getting to see people who read my comics and admire the drawings I make late at night makes it all worth it. Art feels like a conversation I get to have with countless people every day.
What do you love about Los Angeles?
Definitely that anything you could want is at most an hour drive away. It's possible to get brunch, then go surfing before heading up into the mountains to sled down icy slopes before having Korean BBQ for dinner. I've gotten to experience so much growing up in a city that's always changing. I've been to independent comic festivals, concerts, museum openings and more. It feels as though no matter where you look, there are opportunities to get involved in something you love.
What is your favorite saying or your personal motto?
Take it easy, but take it. I know I am the type to slip into over-working myself and feeling as though my worth is tied to whatever I create. I often need to remind myself to take it easy, that nothing is ever a race. But to still take it, continue pushing forward.
What's been a real high-point in your career or life?
My career is just starting out but a high point of my life was studying abroad. I was able to live in a community of 10 artists in Denmark for half the year. For the first time I was thrust somewhere completely new, where I knew only one person in the entire country. Though I was uncomfortable most days (it only got to 60 degrees a few days at the very end) I found a way to be comfortable in being uncomfortable. I got to visit more countries in those few months than I have ever been able to in the other 20 years of my life. I now feel like a more global citizen with friends around the world.
Pie, cake, or ice cream?
Ice cream definitely. My favorite flavor growing up was the promotional flavor for the Shrek movie. It was green apple with grape swirls along with candy coated pop rocks. It was deliciously terrible. I like to think my tastes have matured a little. In fact, I tried Thai tae ice cream the other day and it was delicious. I am glad it did not have pop rocks in it.
Check out more of Emilia's works and follow her on Instagram!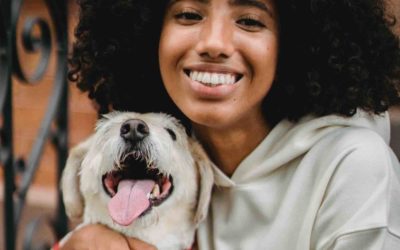 Part 1 of Kathlene McGovern's 2 part series on the best and safest ways to travel with your furry friends!
Dove Rose give us ideas on how to stay curious! Keep it Fresh in the Kitchen, on the Drive and in your Life. New ideas to keep our mind alive!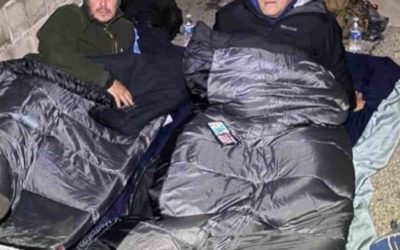 Ken Craft of Hope of the Valley lives unhoused on the streets of the San Fernando Valley for 100 hours and shares the challenges, insights and struggles he faced on this journey.