You REALLY, REALLY like him and just got tongue-tied…
or
You DON'T really like her and she keeps moving in and you need to think of something to say…
or
You are out with friends and want to be cool…
or
You are out with your partner of 35 years and want to show him/her/they that they don't know EVERYTHING about you…
Here's some Valentine's Day conversation starters.
Top 6 Sweet-Nothings for Valentines Day:
1. Hello Mr. Postman!
Each year almost, 1 billion Valentine's Day cards are given and received and over $1 billion worth of chocolate is purchased for Valentine's Day in the U.S.
2. The perfect Blend-ship!
Instead of Valentine's Day Finland celebrates Ystävänpäivä, which means "Friend's day".
3. Almost 500 Years of Love
In 1537, England's King Henry VII officially declared Feb. 14 the holiday of St. Valentine's Day.
4. Love at First Sight
In the late 1800's, Richard Cadbury produced the first box of chocolates for Valentines' Day.
5. Show 'em you love 'em!
Teachers will receive the most Valentine's Day cards, followed by children, mothers, wives, sweethearts and pets.
6. Lots of Sore Knees
Every Valentine's Day, there are approximately 220,000 wedding proposals made each year.
Alison Martin
Alison Martin -- wife, mom, Emmy-award winning actress, writer, chocoholic. Bronx Italian, daughter of Pultizer Prize winning reporters, who also identifies as L.A. Irish. Shout outs: Dan, Emilia, Brady, pooches - LuLu & Ted, friends, Mother Earth, serendipity, peace, VIPHS, Boldfaced Secret, living life like your socks feel real good.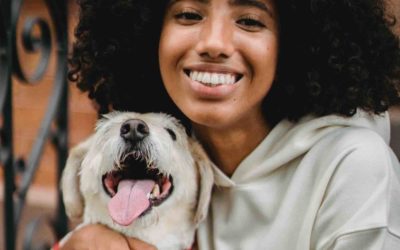 Part 1 of Kathlene McGovern's 2 part series on the best and safest ways to travel with your furry friends!
Dove Rose give us ideas on how to stay curious! Keep it Fresh in the Kitchen, on the Drive and in your Life. New ideas to keep our mind alive!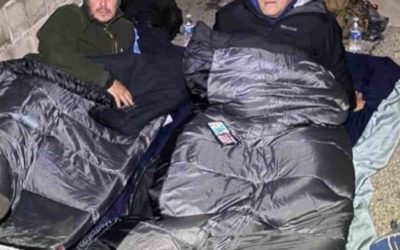 Ken Craft of Hope of the Valley lives unhoused on the streets of the San Fernando Valley for 100 hours and shares the challenges, insights and struggles he faced on this journey.