Over the years I've tried many different resolutions… none have really stuck… I think I shoot too high, you know?… lose 30 pounds… make lots more money… have another child… really? too high!
So this year I'm trying to make resolutions that I feel good about:
6 Interesting New Year's Resolutions:
1. Bonjour!
Learn to say "Hello, how are you?" in 10 different languages that I don't know. It's always been a dream to understand something (anything) in another language. With so many apps on the market and so much time in the car, this might be a perfect year to start conversing with… well… everybody.
2. Let Loose!
At least once a week, alone or with someone, dance! Look, I'm not a dancer, I'm barely a mover, but I do know I enjoy a good song, so now when I play something I like – I get up, I sway, I wiggle, I jiggle, I clap. Look out Cha-cha, Hip Hop, Frug… I'm coming!
3. Get Cultural
This year, visit two new museums. Besides the giants – LACMA, MOMA, BROAD, PETERSEN – there are lots of little museums in Los Angeles, I'm interested to see what 's in them – like the Craft & Folk Art Museum on Wilshire or the Museum of Illusions in Hollywood or even the Museum of Failure on Hollywood Blvd.
4. Love Myself!
Every month, learn to love a new thing about myself. My nose, my energy, my rear view, I want to appreciate myself more.
5. Start Conversations! 
Every week, talk with someone while I wait on a line. I met the nicest person in an elevator today and I started thinking how many lost opportunities there have been to connect with a total stranger and walk away with a laugh or an insight. 
6. Say Yes!
Say three yeses to every no when it comes to things that scare me. That crazy glass slide on the side of the iconic Bank Tower in downtown LA and those escape rooms and Zumba class… maybe if I change the thought from "Scares Me" to "Excites Me" it would be fun… but, boy, that slide is really high! I'm not sure about that one… check with me next year.
Alison Martin
Alison Martin -- wife, mom, Emmy-award winning actress, writer, chocoholic. Bronx Italian, daughter of Pultizer Prize winning reporters, who also identifies as L.A. Irish. Shout outs: Dan, Emilia, Brady, pooches - LuLu & Ted, friends, Mother Earth, serendipity, peace, VIPHS, Boldfaced Secret, living life like your socks feel real good.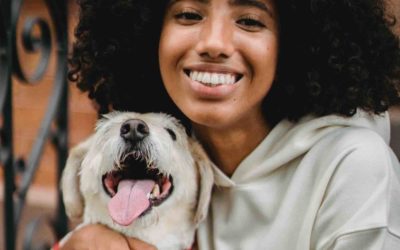 Part 1 of Kathlene McGovern's 2 part series on the best and safest ways to travel with your furry friends!
Dove Rose give us ideas on how to stay curious! Keep it Fresh in the Kitchen, on the Drive and in your Life. New ideas to keep our mind alive!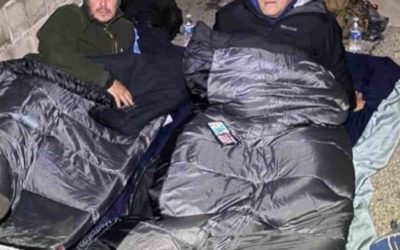 Ken Craft of Hope of the Valley lives unhoused on the streets of the San Fernando Valley for 100 hours and shares the challenges, insights and struggles he faced on this journey.