Movies are a great way for bringing family and friends together…
And that notion deservedly has my respect.
The Holiday Season is a wonderful time to gather around the TV screen and settle in to watching one or two or three heartfelt Christmas movies…with a warm cup of hot chocolate and your favorite holiday treat. Whether you celebrate Christmas or not, classical movies with a Holiday theme tend to bypass the religious constructs and take us into the heart of humanity, which we can all relate to.
Here's some of our favorites …
Elf
My Christmas movie top pick would have to be Elf, starring Will Ferrell. This film has so many wonderful life lessons, however I'd have to say that I champion this movie because Buddy the Elf (played by Will Ferrell), truly sees the world thru eyes of wonder. Everywhere he goes, he either makes a positive comment, " Good news, I saw a dog today!" or is offering a compliment to whomever he's engaged with. Buddy inspires me to see the world and myself with fresh new eyes, and to be in gratitude for all the wonder that really is all around me…besides that, I laughed most of the time while watching this film.
Recommended by Jean
A Christmas Story
A truly funny Christmas movie based on holiday memories of family Christmas past. Although so much goes wrong you can really see the love. My family used to watch this every Christmas and just laugh! The lamp, the Red Ryder BB gun, the cursing…Big take away lesson: Never, ever lick a frozen pole.
Recommended by Alison
It's A Wonderful Life
A true compassion film. George Bailey giving selflessly for the betterment of his community and in turn receives the love, support and compassion he desperately needs when he has reached his breaking point. We learn an important lesson in this film: Your existence may seem teeny tiny and insignificant to you, but actually means the world to someone else. It's A Wonderful Life reminds me of how important we all are to one another and to be thankful for the smallest blessings.
Recommended by Patti
Die Hard
No one says it better than my buddy Christian Lindke when he says…
"Not only is it a Christmas movie, it is one that follows a familiar romantic comedy formula that Stanley Cavell called the "Remarriage Film." Such films begin with a married couple either estranged or divorced, who through various circumstances rekindle their love for one another. In this case, it is a desire to be together for a (final?) Christmas as a family, followed by an inciting incident (the terrorist attack) that reminds the couple what they loved about each other in the first place. There may be an extraordinary amount of action in the film, and we may be spared many of the sweatheart romance movies I love so much in Hallmark films, but as in a passacaglia the love story is the bass line driving the stakes and tone of the film. THE LAST BOY SCOUT also falls into this genre, and is also a Christmas movie. I understand that there are those who like to ironically claim DIE HARD, so as to appear to be avoiding a love for a "saccharin" sweet love story. I hate to tell those people, but that's exactly what DIE HARD is. It just happens to have 30 or so minutes of mayhem mixed in."
Recommended by Steve
A Christmas Carol
My favorite Christmas story is also my favorite story ever! Charles Dickens' A Christmas Carol has compassion, family values, redemption and ghosts! It is spooky and spiritual. The message is beautiful; that it is never too late to forgive yourself and change. It reminds us of what it is like to remember the Christ within all of us. It is about death, rebirth and life.. My favorite version was created for television in 1971. It is animated by Chuck Jones and the voice of Scrooge is Alastair Sim.
Recommended by Trish
A Charlie Brown Christmas
I can't decide!!!  My first choice was "A Christmas Story," my second was "Wonderful Life" … third?  Honestly, there's so many great ones out there, old and new, it was hard to choose.  "Love Actually" or "White Christmas?"  "Nightmare Before Christmas" or the original 1966 "The Grinch Who Stole Christmas?"  They all have music and dancing and magic and a message about love being the reason not just for the season, but for life itself.  Ultimately, however, I'll have to nominate the one with the kid I related to as he traveled through angst and enlightenment.  The underdog with the super-dog that carried all of the confidence his master lacked.  This classic cartoon special was a staple for my family to watch each year as they strung themselves around the TV munching popcorn.  The music of the amazing Vince Guaraldi introduced me to jazz, which I love to this day, and every single song on the soundtrack became a holiday classic still sung, played and recorded in new ways each year.   It's "A Charlie Brown Christmas" of course, and rather than the classic tunes or tree moments, I'm sharing one that still makes me laugh out loud today: Luci being Charlie's psychiatrist.  Her answer to what she really wants for Christmas became the one I gave my parents for several years after I heard it.  Enjoy.
Recommended by Jeanette
What's Your Favorite?
Tell us in the comment section below!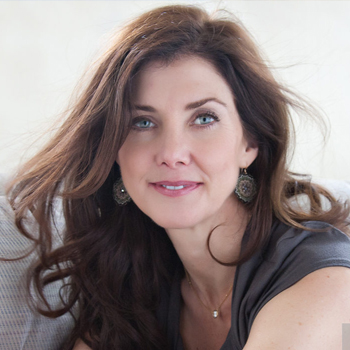 Jean Trebek
Jean is a Professional Religious Science Practitioner, Reiki Master and Sound Healer. She grew up on Long Island, NY, and now lives in Los Angeles with her wonderful husband of 29 years, Alex, and has 2 amazing adult children, Matthew and Emily. Jean enjoys taking long walks, watching movies, and traveling. She is very grateful for her family, Willy the dog, friends and good coffee.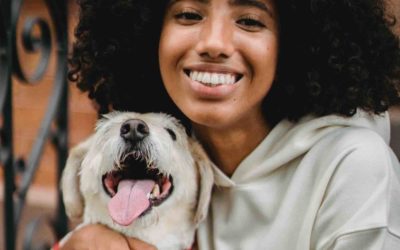 Part 1 of Kathlene McGovern's 2 part series on the best and safest ways to travel with your furry friends!
Dove Rose give us ideas on how to stay curious! Keep it Fresh in the Kitchen, on the Drive and in your Life. New ideas to keep our mind alive!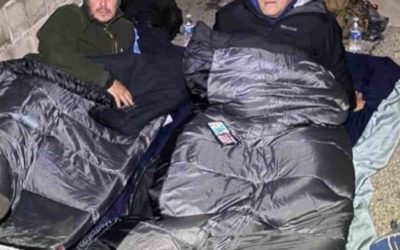 Ken Craft of Hope of the Valley lives unhoused on the streets of the San Fernando Valley for 100 hours and shares the challenges, insights and struggles he faced on this journey.