Who or what inspires you?
Artistically I'm inspired by simple curiosity and a desire to never forget a moment. Much of my photography boils down to taking the time to slow down and to take the effort to be mindful about what's going on around me. When we stop and look our life is full of details that are pretty cool. Sometimes it's a twisted piece of steel in a railing and other times it's just how the evening light falls on someone's face. We don't tend to give ourselves permission to sit back and observe because there's always something to do or somewhere to be. I try to capture what I see so that I don't forget. 
What do you love about Los Angeles (even if you don't live here)?
Community. I think Los Angeles often gets a bad reputation for not having a true sense of community but that's simply not true. Los Angeles is a pretty awesome region. I love that I know my neighbors, that I often run into people I know from the community in grocery stores, farmers markets etc. These aren't just casual encounters but the people I know genuinely care about each other. It makes me feel like I belong. 
What is your favorite saying or your personal motto?
Never brake until you have to. 
What's been a real high-point in your career or life?
Marrying my wife was the best thing that ever happened to me. She's my best friend and with her, I have two incredible boys. I'm insanely fortunate that I've been very involved in my kid's life from Pre-Kindergarten to College. I've been able to coach them in sports, volunteer in the classroom and get to know their friends. As a photographer, it's been a joy to often have a camera with me and to capture these moments and experiences with them so that I'll never forget the best times of my life. 
As a photographer, I've had some really cool moments that I think others would be jealous about and I'm very thankful for those moments. However, I'll never forget that moment at my first solo photography exhibit when someone I didn't know bought my photo. To think that someone would give up a significant amount of dollars to exhibit my art on their wall was just a mind-blowing experience. I'll never forget that moment and I never take it for granted.  
Pie, cake, or ice cream?
Without a doubt, Pie with Ice Cream for sure!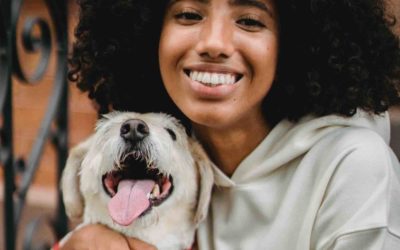 Part 1 of Kathlene McGovern's 2 part series on the best and safest ways to travel with your furry friends!
Dove Rose give us ideas on how to stay curious! Keep it Fresh in the Kitchen, on the Drive and in your Life. New ideas to keep our mind alive!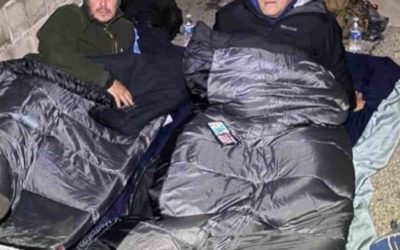 Ken Craft of Hope of the Valley lives unhoused on the streets of the San Fernando Valley for 100 hours and shares the challenges, insights and struggles he faced on this journey.