Here she comes… that aunt you only see at holiday parties… waddling right towards you… with that look in her eye… that horrible look that asks;
"why aren't you wearing that sweater with emojis in holiday hats that I gave you?"
"don't you like the Nicholas Cage toilet paper cozy I knitted you?"
"want to see the slides of my trip to Tlaxcala?"
"why don't you ever call me?"
You have to say something before she can ask!
We got you…
Top 6 things to blurt out at a Holiday Parties:
1. Hanukkah Doughnut Pyramid
In 1997, in the small town of Afula, a 12 foot high pyramid was erected made entirely of the traditional Hanukkah treat- Jelly Donuts ("soufganiyot" in Hebrew). It took 6400 jelly donuts to create the pyramid and after the event all the donuts were given to Israeli soldiers.
2. Holiday Sweater Record
On December 19, 2015, the largest number of people wearing holiday sweaters was recorded. 3,473 people wore these sweaters to the men's basketball game against Montana at the University of Kansas.
3. Fried Chicken Tradition
In Japan, it is a tradition to eat fried chicken on Christmas.
4. "It's A Wonderful Life" Holiday Film Investigated
After its release in 1946, the holiday classic "It's a Wonderful Life" was considered Communist propaganda by the FBI because bankers were depicted in a bad light.
5. Extra Letter Added To Kwanzaa
Kwanzaa is a secular holiday created by Dr. Maulana Karenga in 1966. The name "Kwanzaa" is from the Swahili, "matunda ya kwanza," which means "first fruits." Dr. Karenga has said that the extra "a" was added so that the seven children at the first Kwanzaa celebration could each represent a letter.
6. Holiday Gifts For Furry Friends
A survey found that about half of dog and cat owners in the United States buy holiday gifts for their pets.
Alison Martin
Alison Martin -- wife, mom, Emmy-award winning actress, writer, chocoholic. Bronx Italian, daughter of Pultizer Prize winning reporters, who also identifies as L.A. Irish. Shout outs: Dan, Emilia, Brady, pooches - LuLu & Ted, friends, Mother Earth, serendipity, peace, VIPHS, Boldfaced Secret, living life like your socks feel real good.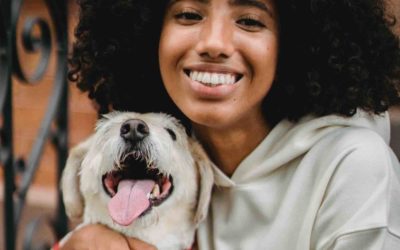 Part 1 of Kathlene McGovern's 2 part series on the best and safest ways to travel with your furry friends!
Dove Rose give us ideas on how to stay curious! Keep it Fresh in the Kitchen, on the Drive and in your Life. New ideas to keep our mind alive!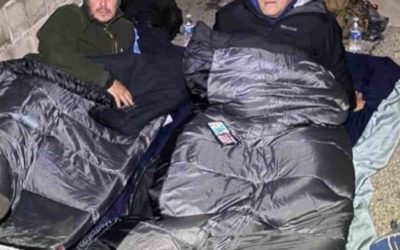 Ken Craft of Hope of the Valley lives unhoused on the streets of the San Fernando Valley for 100 hours and shares the challenges, insights and struggles he faced on this journey.