Who or what inspires me? 
My greatest inspiration comes from my parents – the farmers.  They are the reason I value work as a form of meditation, and nurturing plants and animals as a form of giving and receiving.  Through their vast knowledge, I learned to respect the symbiotic relationships of nature that make up the cycles of life.  The awareness that every plant and animal plays its part to create the delicate balance of life and beauty, keeps my human thoughts humbled.  It is my parents who taught me that resourcefulness is just another form of creativity and through growth you'll find constant beauty evolving.
Horses Across the Valley Program featuring the work of Cheryl Goettemoeller
What do you love about Los Angeles?
I love the optimism, the expansive thinkers, and the energy of discovery.  The optimism, I believe comes from the masses of individuals that make their way to Los Angeles to pursue their dreams, what ever those may be.  This is a place where, the underlying premise of possibility flows like an underground river.  It's a place where dreamers can grow roots in fertile soil.  I'm not saying that all goes well in Los Angeles for all people at all the time.  It's one of the harder places to be successful and afford living, but even still there's a magnetic pull that seeds so many ambitions.  LA attracts people from every country, race, religion, and political belief and that encourages growth of new thinking and a deep energy of discovery.  Los Angeles is like an exotic garden in a constant evolving bloom.  The city and it's many peoples create an atmosphere that gives the country and the world, fresh oxygen of thought that is truly unique just to LA.
My favorite saying or personal motto?
Keep going!  That's it, just keep your mind and your feet moving. I believe in perpetual motion for myself. When I stop moving my mind stops working and I don't want my mind to ever stop learning new things.  I believe the body is built for health and harmony, but movement is the key that opens potential and keeps it all in balance.  Just keep going…always!
What's a real high-point in your career or life?
There are many!  Some of which didn't seem like high points at the time of occurrence.  One of those times was moving to California at age 21 and finding employment and living arrangements.  It was a very lonely and difficult since I knew no one within 2,000 miles.  My naiveté allowed me take chances that seem impossible now.  I had to just keep doing and trying until I could find a way to stay afloat financially.  It was a long time of sink or swim effort before I could find stability and a social circle of support.  Today, I still reach back for the confidence I earned during those years of struggle and insecurity. 
Another high point was meeting my soul-mate and having a family.  My husband is a musician and raising a family on artists' wages has certainly challenged us in so many ways we never dreamed.  We each have grown artistically in our careers but we both agree our very best creative projects have been our two daughters.  
Pie, cake or ice cream?
Mom's home-made apple pie is in first place, then ice cream is second, and cake…well, I can skip that unless it is German chocolate with caramel-coconut icing, and home-made of course.
To learn more about Cheryl and her work please visit her website.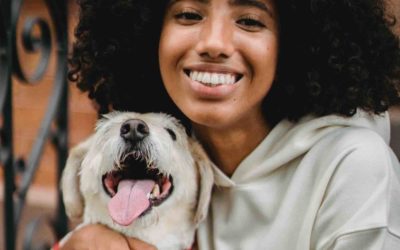 Part 1 of Kathlene McGovern's 2 part series on the best and safest ways to travel with your furry friends!
Dove Rose give us ideas on how to stay curious! Keep it Fresh in the Kitchen, on the Drive and in your Life. New ideas to keep our mind alive!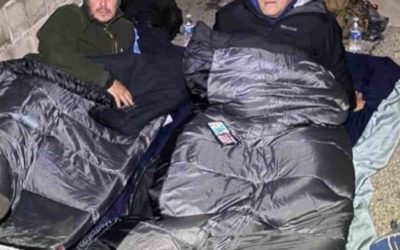 Ken Craft of Hope of the Valley lives unhoused on the streets of the San Fernando Valley for 100 hours and shares the challenges, insights and struggles he faced on this journey.