Summer is here in spades and it's a perfect time to add a cool and refreshing smoothie to the mix.
Given that we tend to sweat more when it's hot, its recommended that we start hydrating about double the amount we normally would. That's a LOT of liquid – best bet is water. Doctor it up by adding lemon, sliced cucumbers, or mint. But even I have a limit to spruced up water, so this extra hydrating smoothie is a great alternative.
For both the honeydew and cucumber in this recipe, make an extra effort to buy organic. They are both in season, so there is a nice bumper crop AND they have so much more flavor! This is great for a mid-day pick-me-up, a starter course for a summer dinner or simply a liquid lunch.
Honeydew Cucumber Smoothie with a Kiss of Lime
insidewink's Reliable Recipes/ insidewink.com
INGREDIENTS:
Organic Honeydew Melon 2 Cups (cut up)
Organic English Cucumber 1 ½ Cups (cut up)
Sheep's or Goat Yogurt ~ 3 oz.
Limes 1 oz. plus 1 T (juiced)
Fresh Mint 2 Ts (torn up)
6-7 Ice Cubes
DIRECTIONS:
Combine all ingredients in a blender, blend, pour, ENJOY!!
** Note : Choose a smaller, fully ripe organic Honeydew if possible. You will hit optimum Honeydew flavor and sweetness this way. If this is not possible and you find the Honeydew waning, add a few drops of agave syrup to the smoothie to round out the flavors.
Yield : Approx. 14 -16 oz.
Reliable Recipes welcomes Ann Hickey
Over the past four years, we have shared so many great recipes and now we are so happy to share something even better… because Ann Hickey is in our kitchen! Try some of her wonderful recipes… Read About Ann Here
Ann Hickey – MPH, Chef, Health and Wellness Coach
Ann is a proud middle child of seven who grew up in a busy kitchen she ironically avoided when it came to making salads.
Her home in Sherman Oaks is ground zero for culinary risk taking and recipe experimentation. Her beloved and brutally honest taste testers include her husband, son, daughter, and son-in-law.
Ann is a devoted entrepreneur who built a successful hand-crafted marshmallow business from scratch. Following the sale of that company, she went back to her roots of healthy, heart loving cooking. When she's not cheffing, you'll find her blowing off the stink on the tennis court or her road bike.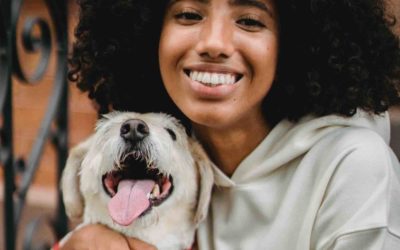 Part 1 of Kathlene McGovern's 2 part series on the best and safest ways to travel with your furry friends!
Dove Rose give us ideas on how to stay curious! Keep it Fresh in the Kitchen, on the Drive and in your Life. New ideas to keep our mind alive!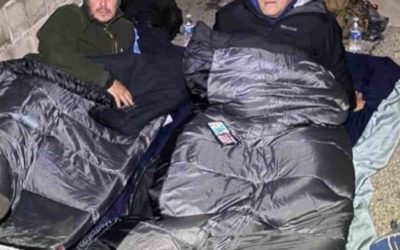 Ken Craft of Hope of the Valley lives unhoused on the streets of the San Fernando Valley for 100 hours and shares the challenges, insights and struggles he faced on this journey.