It seems once stakeholders in the education sector solve one problem, another one emerges whether it's trying to catch students up from a year of remote and sometimes unstable learning environments, staff shortages and recurrences of COVID, or the ongoing process of diversifying the field to provide greater overall equity for both students and educators.  As a result, the quality of education, learning processes, and outcomes are all suffering ill-effects post-pandemic. But there are also plenty of innovative solutions on the horizon. Read on to learn more about specific challenges and solutions in the world of education. 
Challenge: Inequities in Education
While this challenge is not new – many universities now offer post-graduate degrees in cultural awareness and diversity and inclusion in education – the pandemic has brought the day-to-day inequities that students in underserved or marginalized populations into greater relief.
Like other longstanding inequities such as healthcare, access to green spaces, and employment opportunities in lower income and marginalized populations, the digital divide proved to be an unseen – perhaps even unexpected – monkey wrench in remote learning for these popluations. According to the

National Center for Educational Statistics

, "The pre-pandemic data described above suggest that not all students would have been in a position to take advantage of these remote classrooms, and that this would be true of a higher percentage of students whose parents had lower incomes or lower levels of educational attainment." A paper released by the National Bureau of Economic Research and featured by the

Washington Post

doubles-down on this theory with results from their study proving that "

remote instruction had very disparate impacts in high-poverty and low-poverty schools… likely reflecting difference in access to broadband access at home, devices at home, study space at home."

A second concern in these communities was the prolonged economic burden that the pandemic created that, according to the NCES, the potential for neglect and physical abuse in households experiencing these stressors, and the 51% decline in reports of such behaviors because the safe-haven of schools with teachers and counselors who could monitor and report suspected cases of absue and neglect were inaccessible.
Solution: Innovation, Imagination and Cooperation
In 2021 the Harvard Gazette featured an article that – while illustrating how the pandemic shown a light on gaps in resources, tech and funding – also gave insight on how reforms might be made. One of the realizations made during the pandemic is the understanding that "technology is a basic right… You cannot participate in society in the 21st century without access to it."
Like teachers who needed to quickly improvise ways to teach online, many communities needed to improvise ways to get internet access to children in under-resourced communities. For instance, the public library system in Somerville, Massachusetts created 24/7 wifi pop-ups for the individual or through the library's Chromebooks.

On a national level there is

The Children's Cabinet Toolkit

located on the

Education Redesign Lab's

website. EdRedsign is an organization that partners with mayors, superintendents and both civic and community leaders to build integrated education systems to "accelerate positive outcomes for all children." The Toolkit is "

designed to equip mayors and their staff with practical information and resources to launch a children's cabinet in their local community.

"
Another innovation that came about during the pandemic was leveraging existing platforms like the widely accessible WhatsApp app which the

World Bank Group Education Global Practice

used to stream short Spanish lessons to impoverished students in Columbia.

The lessons were so innovative and funny, that soon they were being played on other platforms like radio stations and being listened to by not just students but their parents as well.
Challenge: Staffing Shortages
By this point it's common knowledge that education has been one of the industries that was hardest hit by the pandemic. As difficult as it's been for restaurants and hotels and airlines to "ramp up" to full staffs (as evidenced by the extreme shortages and massive spikes in the cost of travel,) it's been an even more impossible task in the education sector as there is no "ramping up" to be done when it comes to reopening schools. Because we're not reopening portions of schools – 4th and 5th grade can't not exist like the Miami to NY run because there's no staff to service the flight. Every grade is returning, every room is opening, and when there aren't enough teachers to fill them, students suffer.
The National Education Association reports that

80% of teachers are reporting burnout

. The stress of teaching online for more than two years and the need to recalibrate and reteach the previous grades' material in order to (marginally) catch children up during the 2021-22 school year has caused overwhelming workloads and the need to work after hours and on weekends just they don't fall behind.
The same source says that more than 50% of educators are planning to leave teaching earlier than planned. Student behavior, lack of administrative support and increased work
Finally the NEA is reporting that more than 78% of teachers are citing low pay as a reason for leaving the profession. It's a well-known fact that teachers' salaries are across-the-board very low, especially for the level of difficulty that the position holds. Absolutely no one who tried (and usually failed) to teach their children the intricacies of graphing linear equations or literary comparison at the dining room table over the last two years would argue that teachers are vitally important to well-educated and competitive society and their salaries should be commensurate with that fact.
Solution: The Curative of Hope
On the George Lucas Educational Foundation's website, Edutopia, a 2022 article cites what some might consider a nebulous cure for the very real issue of burnout: hope. A 2021 study referenced in the piece explains that burnout consists of three main components: cynicism, exhaustion and a sense of helplessness. But it also found that hope – in the psychological context – could relieve anxiety and support wellbeing because "as hope goes up in the brain, the neural activity associated with anxiety goes down."
Hope, according to a

peer-reviewed article

on PositivePsychology.com, is

"a positive cognitive state based on a sense of successful goal-directed determination and planning to meet these goals." Meaning the state of "hope" can be encapsulated by looking at a person's "goal-directed thinking" + their "motivated pursuit of the goal" + the "expectation… those goals can be achieved."

The Edutopia article explains that hope is tied directly to a person's identity – which in the workplace (as well as in their private lives) is shaped by discovering and developing goals connected to one's purpose and that a person's motivation is tied to the support they feel around their identity. In other words, taking action to bolster the hope of team members in tangible ways can prevent and reverse burnout.
Strengthening community in order to support educators is something else Edutopia suggests. Creating a community fund via crowdfunding and families to help with staff workloads in terms of supplies and materials teachers need as well as building and maintaining a community of volunteers to have extra sets of hands to help are two ways to show teachers they are seen and valued. While they acknowledge time will be a factor in the systemic changes that are needed to combat burnout, Edutopia believes that building "

more hope and" improving "the workload for staff is a step in the right direction."
Challenge: The Aftereffects of Social Isolation
While it may simply take the form of kids not being able to stay off their phones, or a general lack of focus – being off task while on computers or iPads or talking during lessons – many schools and teachers are seeing larger, more troubling effects on maturity levels and even increased violence resulting from the prolonged period that children were isolated from others their own age, and absent from the socialized setting of a classroom.
The same

Washington Post

article cited a Vermont school where children in the 5th grade classroom had so much trouble interacting with one another and the teacher they had to bring in a behavioral specialist three days a week to work with the children.
These lost interpersonal skills have led to an increase in fights, including stabbings that have resulted in student arrests.
Finally

gun violence in schools

has increased – in 2021, there were 42 incidents of gun violence in K-12 schools (the most since 1999) and, according to

NPR

by May 25, 2022 there had been 27 more incidents of shootings in schools.
Solution: Mental Health Resources Made More and More Available
Though readjusting to in-person learning was tougher than tough in the 2021-22 school year, there were (and still are) more resources than ever to help educators recognize and address the consequences of social isolation that students suffered during the pandemic. National and state funding, as in the Vermont school that was able to hire a behavioral specialist to assist in the classroom, as well as guidance from organizations such as the Centers for Disease Control, UNICEF and an abundance of articles with credible resources helped educators and administrators assist kids in moving forward.
While the concerns for our education system and students are serious, it's good to know that these last couple of years and the challenges they've held have opened our collective eyes to how vulnerable our systems – and the children they serve – are to unexpected challenges. And moreover, it's great to know that there are many people and organizations looking for and providing support and solutions to children, teachers and families.
By Dora Miller
Dora Miller is an experienced content writer. She has a master's degree in English philology, so her writings are always high-quality and profound. Furthermore, she is constantly bettering herself by completing on-line courses on creative writing and makes her blogs and articles even more engaging. The company, Mycustomessay.com, where Dora works, provides her with regular job trainings that make her skills not only stay efficient, but boost from day to day.
College Student, Aman Majmudar, gives you, or a student that you might know, great tips to use to fulfill your potential and go from an average student to a great one
Read insidewink's 10-part series about the college-planning process you and your teenager may be living through or planning to tackle in the foreseeable future.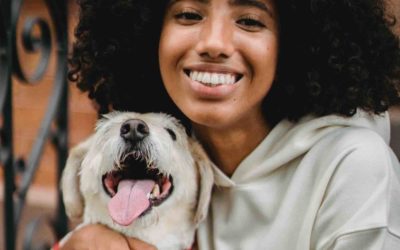 Part 1 of Kathlene McGovern's 2 part series on the best and safest ways to travel with your furry friends!
Dove Rose give us ideas on how to stay curious! Keep it Fresh in the Kitchen, on the Drive and in your Life. New ideas to keep our mind alive!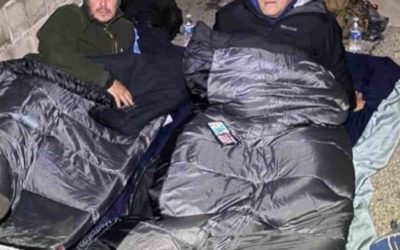 Ken Craft of Hope of the Valley lives unhoused on the streets of the San Fernando Valley for 100 hours and shares the challenges, insights and struggles he faced on this journey.