"Being an inhabitant almost in every garden, it is so well known, it needs no description."
  ~ Lavender and John Gerard (Herball 1597)
For centuries herbalists, healers, writers, even saints (hello, Hildegard of Bingham) have extolled the benefits of lavender for everything from lightening mood, easing sleep, and relieving skin, to protecting one from evil spirits and inducing love (Cleopatra meet Caesar… and Marc Antony.) 
So, what is it that makes everyone go gaga over lavender? As far back as ancient Egypt, Greece and Rome, individuals believed lavender helped purify the mind and the spirit. It was even used as part of the mummification process (yikes!) 
So, is it simply lore passed down from generation to generation or is it because the "there" in lavender is really there?
"Plant roses and lavender, for luck. Fall in love whenever you can." 
~ Alice Hoffman
Lavender has long been thought to have protective properties. Belief in its disinfectant characteristics date back to ancient cultures. Long before the industrial age and the production of cleaning products, it was scattered on the floors of castles as a disinfectant and placed in linen closets to protect their contents from moths.
It was even burned in sickrooms to clean the air. Without the benefits of science to explain its value, the flowers' natural healing properties were given an almost magical scope, making their way into the garters of Irish brides to protect them from witchcraft and fashioned into the form of a cross to be hung over doors to protect a home's inhabitants from evil. 
"As Rosemary is to the Spirit, so Lavender is to the Soul…"
     ~Anonymous
"Meanwhile spring came, and with it, the outpouring of Nature… and the air became scented with fresh and surprising scents – of jasmine, honeysuckle and lavender." 
~ Dalai Lama
Of course the most popular use of lavender is through essential oils. Essential oils are defined as "volatile liquid substances extracted from plants… flowers, herbs or trees… through steam distillation or by machine"  and are so concentrated that it can take up to 220 pounds of lavender to extract a single pound of oil. 
According to our friends at Vital Signs magazine, UCLA's Health Integrative Medicine Collaborative, directed by Dr. Elizabeth Ko, uses lavender, as well as lemon and peppermint oils, to provide patients at the university's medical center with relaxation services including aromatherapy. But what's so relaxing about lavender oil? Why are our senses so effected by the age-old flower? 
Lavender oil contains high concentrates of linalool and linalyl acetate that, when inhaled, send signals to the olfactory bulb, the portion of the brain above the nose. The signals travel to the olfactory cortex where it's processed, effecting the central nervous system, the autonomic nervous system, and mood responses. Studies have shown that with the inhalation of lavender oil, subjects experienced decreases in blood pressure, heart rate and skin temperature, as well as feeling fresher and more relaxed, evidenced by measured increases in alpha and theta brain activities.
"Forgiveness is the smell that lavender gives out when you tread on it." 
~ Mark Twain
Lavender's long history and current uses prove that the magical, restorative, delicious and delicate purple flower in all its forms is here to stay. So, whether draped over your garden gate, sprinkled into delectable dishes, or dissolved into a steaming bath, be sure to allow everyone's oldest friend, lavender, to invade your senses, calm your spirit, and soothe your soul.  
Kathlene Mc Govern
Kathlene Mc Govern is a graduate of UCLA with a BA in English/Creative Writing. She is the winner of the David Wong Louie Creative Writing prize, has served as the fiction editor for PCC's Inscape Literary Magazine and worked as a staff writer for Blindfold Magazine, a print mag that combined activism with pop culture and fashion where she wrote features on several actors and directors including Darryl Hannah and Aaron Paul and Casey Cooper Johnson.
When she's not writing, Kathlene teaches a performance workshop for dancers around the country called Acting Dynamics for Dancers. The workshop teaches dancers to create story and connect emotionally to choreography, allowing for more dynamic performances.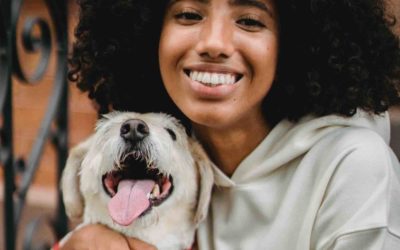 Part 1 of Kathlene McGovern's 2 part series on the best and safest ways to travel with your furry friends!
Dove Rose give us ideas on how to stay curious! Keep it Fresh in the Kitchen, on the Drive and in your Life. New ideas to keep our mind alive!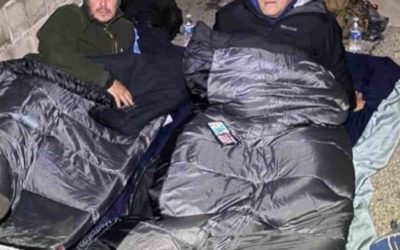 Ken Craft of Hope of the Valley lives unhoused on the streets of the San Fernando Valley for 100 hours and shares the challenges, insights and struggles he faced on this journey.