Working the Frontline at Trader Joe's: Everyday Hero Max Lazebnik
Dedication to his colleagues and his customers during the Covid-19 pandemic
I have great respect for my nephew Max Lazebnik. He is a visual artist with stunning talent. He has had two recent shows, at Raw Artists in Hollywood in November, and at Chocolate and Art in the LA Arts District in February. He happens to be one of the kindest people I know. In addition to these attributes, he is also a crewmember at Trader Joe's on the west side of LA. He is an everyday hero and his dedication to his colleagues and his customers during the COVID19 pandemic has been unwavering.
A Workplace Full of Like-minded People
He began working at Trader Joe's in October of 2019. He was hoping for a job that would pay him a decent wage, offer benefits and allow him time to pursue his work as an artist. What he found was a workplace full of like-minded people; artists, actors, writers, musicians and a work culture that was supportive, caring toward employees and encouraged a "no bureaucracy" attitude. Live and let live. There was a learning curve, to be sure, and the duties of stocking, cashiering, cleaning and cart retrieval were all things shared between co-workers. Once he got the hang of it, Max loved his workplace.
Then came the end of February 2020
Everything changed with the increased warnings about Covid-19 and the ultimate shelter in place order in mid March. Covid-19 changed the atmosphere at Trader Joe's almost overnight from a laid back, pleasant routine to endless crowds of anxious, tense customers who quickly stripped shelves and often shared their fears and terrors with employees. Max and his colleagues had to quickly adapt. They have done so with the help and support of managers and new routines that have increased safety for all. But in the interim, Max had to overcome his own fears, anxieties and focus on his dedication to his job and his colleagues.
It took strength of character and digging deep into his own sense of responsibility to the community of colleagues and the customers he serves. He works four shifts a week and has never considered changing his hours or his job, even during such an unprecedented time. He feels fearful and tired of the crowds at times. But he does his job anyway. The experience has changed him in a good way, he feels, as it has given him a sense of contributing to his community during a challenging time. The humor and camaraderie he shares with his fellow workers has gone a long way toward making a difficult time bearable and sometimes even fun. That and the funny masks that people sometimes wear; the shared creativity brings out the best in people.
While Working the Frontline at Trader Joe's
Max pleads with people everywhere to keep wearing masks –
– to dispose of used masks, gloves, wipes in proper places and to continue to be considerate of distancing in stores; employees have often been there for hours; they are just like us; sometimes full of anxiety and sometimes just waiting for a moment to eat a Jo-Jo and relax.
Max, thanks for being a hero and allowing the rest of us to shop, to enjoy our favorite products and to feel at home and safe at one of our treasured institutions.
We've said it before,
but you can never be thanked enough…
Thank you Max Lazebnik and all the essential workers.
Kate Fuglei
Kate Fuglei is an actress and singer who divides her time between Studio City and Brooklyn. She has appeared in over forty episodes of television, including most recently in one of the first episodes of STAR TREK/PICARD.  She is a published author with two novels based on the lives of the physicist Enrico Fermi and the educator Maria Montessori. The greatest blessing in her life is her marriage to writer Ken LaZebnik and her two sons, Jack LaZebnik and Ben LaZebnik.  They inspire her every single day.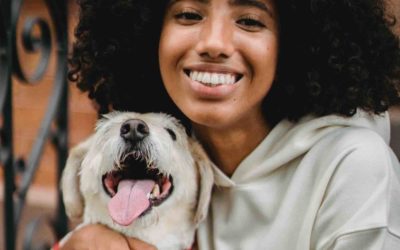 Part 1 of Kathlene McGovern's 2 part series on the best and safest ways to travel with your furry friends!
Dove Rose give us ideas on how to stay curious! Keep it Fresh in the Kitchen, on the Drive and in your Life. New ideas to keep our mind alive!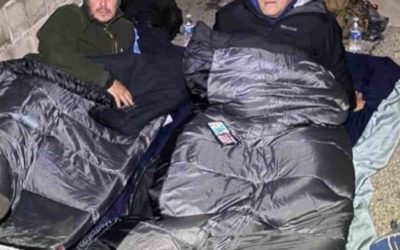 Ken Craft of Hope of the Valley lives unhoused on the streets of the San Fernando Valley for 100 hours and shares the challenges, insights and struggles he faced on this journey.