Our insidewink team likes to
share the good
So when we find something we love, we want to share it with you! Here's this month's picks of what's good…
Pukka Tea Company's "Love Tea"
When I need a little "me" time, I make myself a cup of 
Love

tea from Pukka Tea Company.  This wonderful tea is caffeine free and it's comprised of Organic Rose petals, Chamomile and Lavender herbs…all of which have a calming effect on my mind.
The Pukka Tea company is really awesome too.  Not only are the teas are made from the 

highest quality organic herbs, rich in natural oils, carefully sourced from across the globe, but they also give financially back to worthy environmental charities. 
Here is Pukka's Inspiring Change mission statement, "Our name Pukka comes from an Indian word that means genuine, authentic and top quality. When our founders Tim and Sebastian set up Pukka, they wanted to reach as many people as possible to connect them with the wonders of plants. They also wanted to create a business that would bring benefit to everyone they came into contact with. Pukka is all about using business as a force for good, creating circles of benevolence so that people, plants and the planet can all benefit." 
Stella & Chewy's: Broth Topper and Stella's Stew
My older dog's teeth and gums have become somewhat sensitive, so eating kibble has been a little hard for her. Rather than adding just a little bit of water, we searched for something nutritious and tasty to add to her morning meal to soften her kibble enough to make it easy for her to chew. Stella and Chewy's Stews and Broth Toppers are the winner! With a tagline of "only the Good Stuff" we had to try it.
Stella & Chewy's Broth Topper and Stella's Stew are well balanced and loaded with natural ingredients. The stew's wet meals are made with chunks of real grass-fed, cage-free, wild-caught and farm raised proteins. The broth toppers are simmered in small batches with the same responsibly sourced meats and are a real treat for your four legged friends. Our pup devours every last bit and keeps heading back to her bowl to look for more. She loves it!
Their "Where to Buy" store locator tool on their website is very handy!
Stephen O'Bryan recommends
Fujifilm Instax Mini Instant Film
I've recently started shooting film again and I've fallen in love with Fujifilm Instax Mini Instant Film. It's reported to be the number one selling film in the world and I can see why. The images that are created using this film are beautiful. The color is lively, dripping colors so rich that the image seems true to life.  The fact that it's Instant Film means that after I press the button on my camera I see the development process happen in front of me in mere minutes. I love it. The fact that it's analog and not digital makes it even better for me. I enjoy holding the print in my hands, moments after I captured the image on this film It feels so satisfyingly artistic. I think you'll love it as well.
Fujifilm Instax Mini Instant Film on Amazon
Jeanette Dubois recommends
Having trouble caring for your hair – or more importantly, your greys – on your own at home? Or maybe finding that you've developed an allergic reaction or other issue to regular hair color as I did? Then make the switch to an all-natural product that not only will give you lush color, but is actually good for your hair: Surya Brasil Henna Cream. Not just for redheads anymore, this Henna Cream comes in a variety of tones from Swedish Blonde to Black and everything in between. Its natural ingredients are so healthy they make your hair shiny and soft, and can be used even over previously colored hair. Bonus: it's as easy to use as any of the hair coloring kits you buy at the supermarket, which means you can do it yourself at home. While it may not be the same as going to your hairdresser (and let's be honest, we're all heading straight back to them as soon as we can), it's still a great alternative until you can see them again. And since it's available online you can have it delivered directly to your door.
(Disclaimer: always do a patch test on a small piece of hair at least 48 hours before using first, however, to check for any discoloration, interactions or reactions. Make sure you rinse it off immediately and completely if any kind of burning/itching or other reaction occurs. If you are planning on going back to your regular hair color later, check with your stylist to make sure there will be no interactions between this product and the color you normally use as some Henna products and coloring products can interact badly. See the label for instructions.)

Surya Brasil Henna Cream Website
Let us know what you think in the comments below!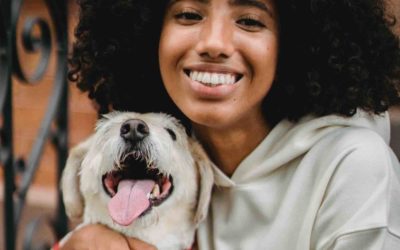 Part 1 of Kathlene McGovern's 2 part series on the best and safest ways to travel with your furry friends!
Dove Rose give us ideas on how to stay curious! Keep it Fresh in the Kitchen, on the Drive and in your Life. New ideas to keep our mind alive!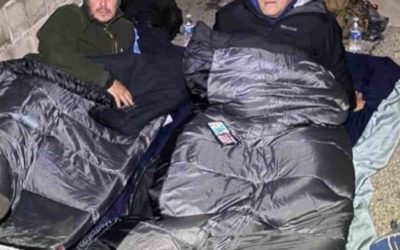 Ken Craft of Hope of the Valley lives unhoused on the streets of the San Fernando Valley for 100 hours and shares the challenges, insights and struggles he faced on this journey.