Our Happy Headlines for March 2020 spotlight uplifting, funny and inspirational feel-good news stories to make you smile.
Autism in the Hollywood Spotlight with Kayla Cromer
Actress Kayla Cromer, who plays a character on the Autism spectrum in Freeform's "Everything's Gonna Be Okay", is one of Hollywood's first to actually be on the spectrum in a lead role.
"So many characters on television today, they're portrayed by people that do not have a difference. And, honestly, people with a difference, we're fully capable of portraying our own type and we deserve that right. With so many changes in the industry right now, why not now? Just give us our chance. Include us. We can do this."
We completely agree!
The amazing Vegetable orchestra
The Vegetable Orchestra has been playing together and playing with their food since 1998 performing on instruments made of fresh vegetables. Susanna Gartmayer from the Vegetable Orchestra takes us on a tour through a market selecting vegetables for the evening's concert!
Vegetable Orchestra Website
Stanford Student Invention Helps Keep Crops Hydrated During Droughts
Having grown up in South Africa during one of it's worst dry spells, Kiara Nirghi saw first hand how severe dry spells could put farmers out of business and greatly increase food prices. Using her love of science and innovation, Kiara developed a way to keep crops from drying up. Her unique polymer design retains water at nearly one hundred times its own weight!
Kiara told Stanford News, "I was young at the time, but I knew that the solutions being put in place were not groundbreaking," she said. "So I started looking at the problem and saw how I could break it down into something that I could solve."
Lovers meet again after the Holocaust
David Wisnia met Helen Spitzer in the worst of all possible places and times… in Aushwitz during the Holocaust. They became lovers and after the war were separated. They both lived full lives, but were reunited decades later. The New York Times has a wonderful article on how memories last and questions linger.
Super Tortoise Diego fathers 1000
Originally housed at the San Diego Zoo, the tortoise named Diego, was returned to the Galapagos Island as part of their breeding program. Since he was relocated back into the wild in 1977, Diego has fathered over 1000 babies. His subspecies was in a dire situation, near extinction, but with Diego's help they are now doing great. No wonder he has gained the nickname "Super Diego"!
Amazing Ice Cream, Even Better People
Howdy Homemade Ice Cream in Dallas, TX offers 34 flavors and serves up goodness daily. Owner Tom Landis employs only those with special needs, a very under-employed portion of our communities, and has designed the shop's daily operations around his workers to help them succeed.
"I think I've taught them how to work and they've taught me how to live."—Tom Landis
Owner's Missing Dog Found With the Help of a Beer Advertisement
Three years ago Monica Mathis' dog, Hazel, went missing while she was living in Iowa. She thought she would never see her sweet face again. One day while scrolling through Facebook, Monica read a story about Motorworks Brewing putting the faces of adoptable dogs on their beer cans for Manatee County Animal Shelter Pups in Florida. It was Hazel! Long lost owner and pup have been happily reunited.
"Sometimes it is the people no one can imagine anything of who do the things no one can imagine."
– Alan Turing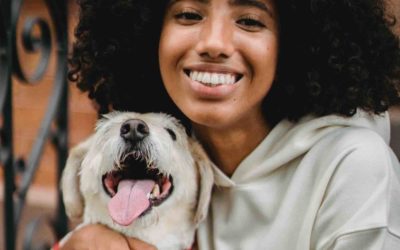 Part 1 of Kathlene McGovern's 2 part series on the best and safest ways to travel with your furry friends!
Dove Rose give us ideas on how to stay curious! Keep it Fresh in the Kitchen, on the Drive and in your Life. New ideas to keep our mind alive!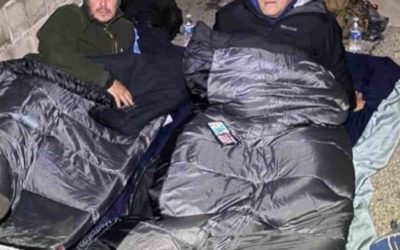 Ken Craft of Hope of the Valley lives unhoused on the streets of the San Fernando Valley for 100 hours and shares the challenges, insights and struggles he faced on this journey.