Artist, Writer and Jewelry Designer, Linda Burns, Dances with Creativity and Spirituality Every Day. 
Linda authored the "I AM Blessing", "Sacred Symbols of the I AM" Illustrated Cards, and designed the "I AM" Necklace.
The "I AM" material was revealed as a new tool for Balance using fourteen sacred symbols. This information was channeled through Linda after she traveled to France in 2011 to study the Magdalene teachings. Sourced from Love, the I AM Blessing and the sacred symbols hold the blueprint of Oneness.
Linda's 25-year passion for clay and her deep spiritual practice led her to merge her gifts into a new creative expression; Inner Wisdom Beads. She intuitively combines her creations in clay with elements from worldwide origins, then infuses each set with sacred toning, crystal singing bowl sounds and Reiki symbols. Each set is unique and energetically infused with the energy of healing and support.
What Inspires Me?
What brings me the most inspiration is Nature, our beautiful planet, our Great Mother Earth! The immense beauty that exists in nature sparks my imagination and wonder. The metaphors for life within nature leads me deep into thought. The trees and their teachings of grounding deeply, and letting go with the promise of new life in Spring. The transformation process of the butterfly; listening to a bird's song and wondering about my own unique song; being comforted in nature when I feel alone or questioning.
What do you love about Los Angeles?
I love visiting my dear friend Jean; talking for hours, meeting new friends, finding a good burger and ice cream, and enjoying every minute together!
What is your favorite saying or your personal motto?
You Are, We Are the I AM
I AM that I AM that I AM
There is no separation.

~ from the I AM Blessing
What's been a real high-point in your career or life?
My life and career has been a winding road of discovery, magic and grit. It has not been easy to manifest the vision of the I AM into something tangible and accessible. With every obstacle, there has been a magical synchronicity that happens. The right person comes into my life with talents and ideas to help me with the next step. The high point for me is when that spark from Creation comes in to move things along.
Pie, cake, or ice cream?
The hardest question of all! I love all three, but if I had to choose, ice cream. I love all kinds, but Pralines and Cream from Baskin Robbin holds a special place.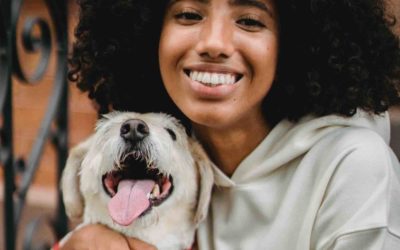 Part 1 of Kathlene McGovern's 2 part series on the best and safest ways to travel with your furry friends!
Dove Rose give us ideas on how to stay curious! Keep it Fresh in the Kitchen, on the Drive and in your Life. New ideas to keep our mind alive!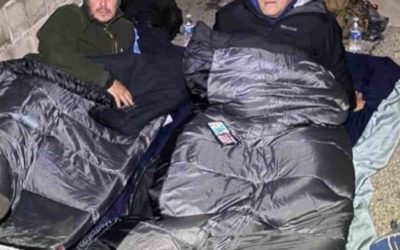 Ken Craft of Hope of the Valley lives unhoused on the streets of the San Fernando Valley for 100 hours and shares the challenges, insights and struggles he faced on this journey.